Ok, this year's Scotland adventure, which only took us as far north as Argyll but mainly Dumfries & Galloway and South Ayrshire, but we still clocked up over 2,000km including the Kielder Forest Drive on our way back though Northumberland, if you haven't done that I heartily recommend it, only one emergency stop to avoid a red squirrel!!
As usual, plenty of pictures....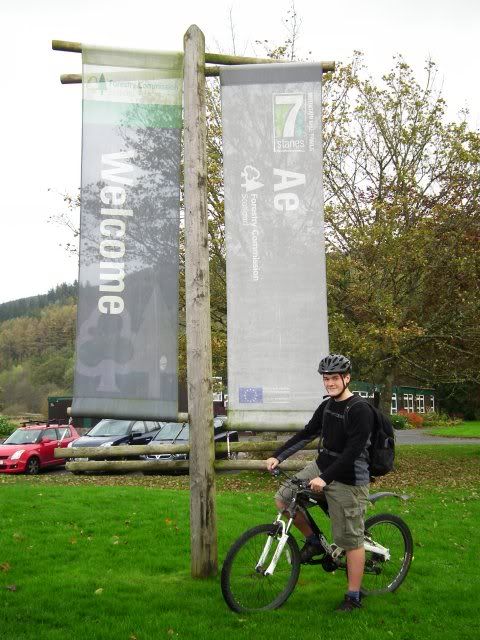 Jr is getting into the cycling lark in a big way, so what better place to stop on the way up but one of the
7stanes centres
in the Ae forest....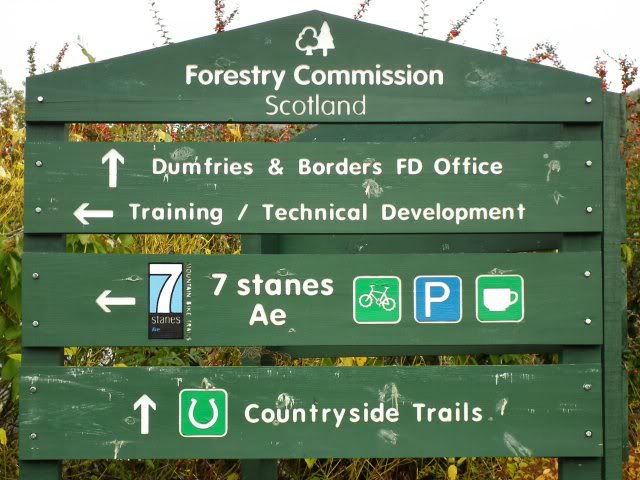 ....one of eight such centres in the south of Scotland.
Well-equipped, with a shop, repair centre, showers & cafe etc....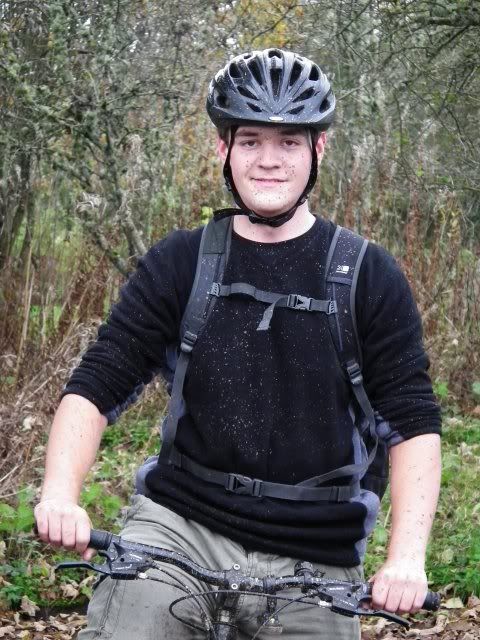 ....ideal to try out various grades of trail.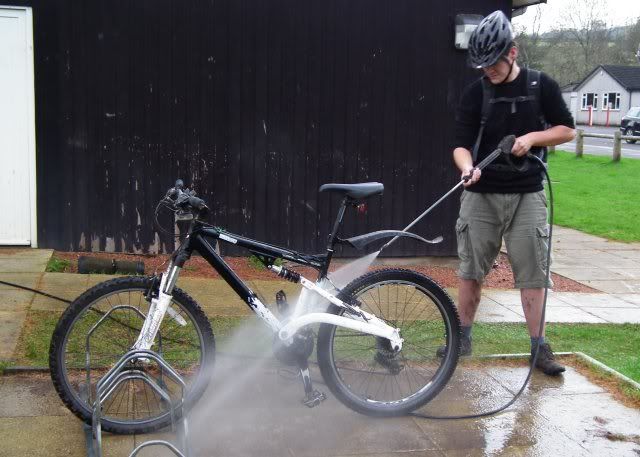 ....and with a power washer as well....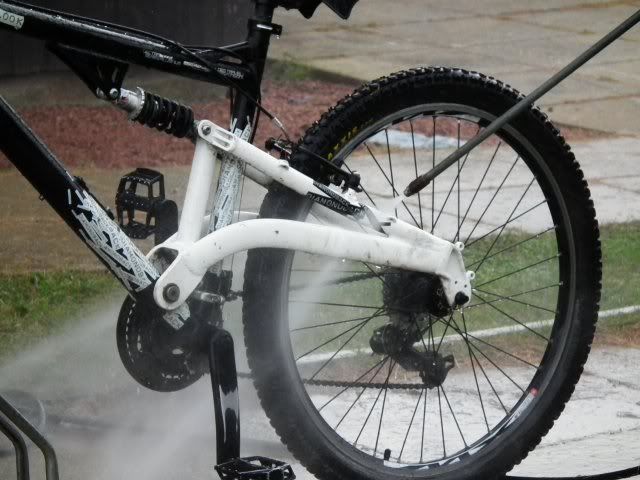 ....the bike hasn't been this clean since it was new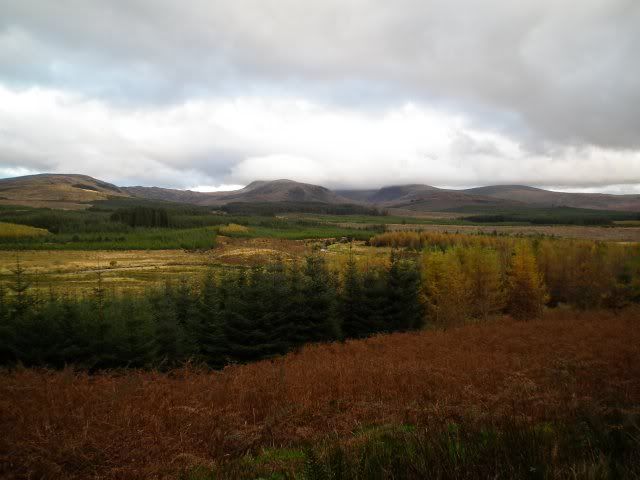 Onward & upward through the Galloway Forest Park

....past the ruin of Dalquharran castle in South Ayrshire....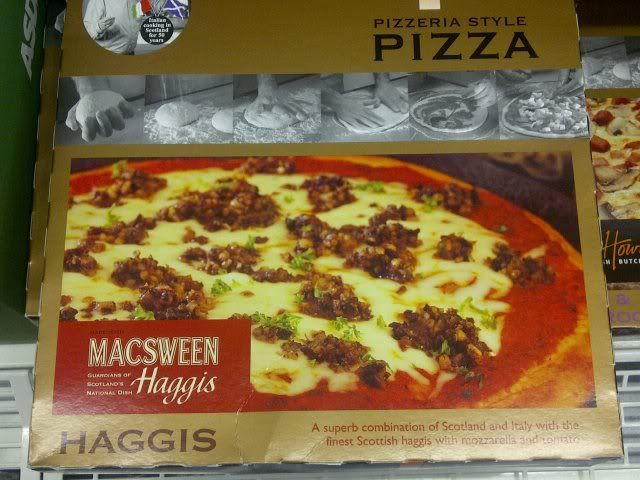 ....to stock up on local produce for the week. Haggis pizza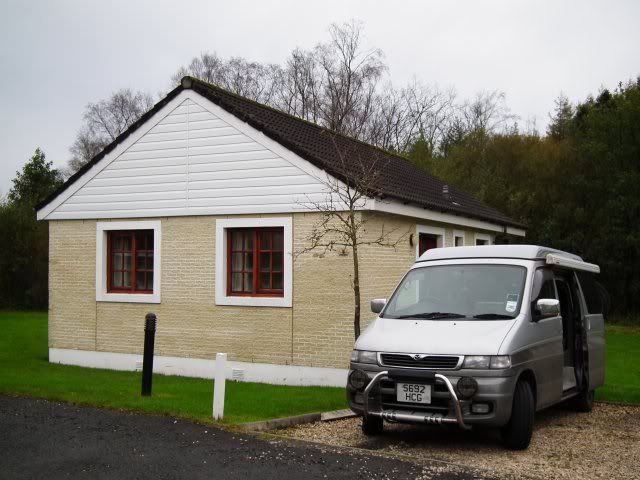 Our base for the week – it's small but so is a Bongo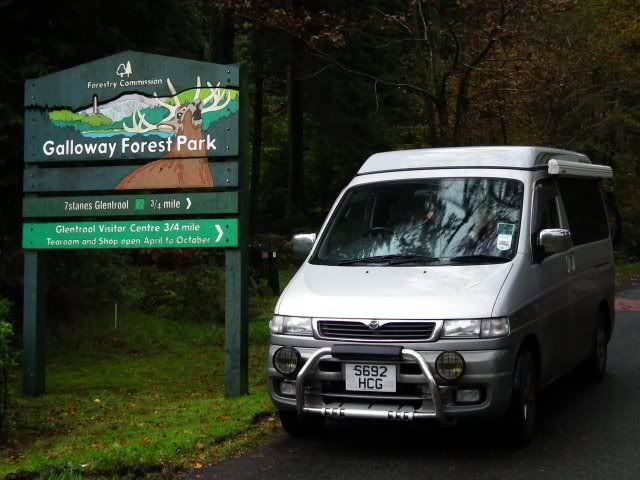 Day two and off to the Galloway Forest....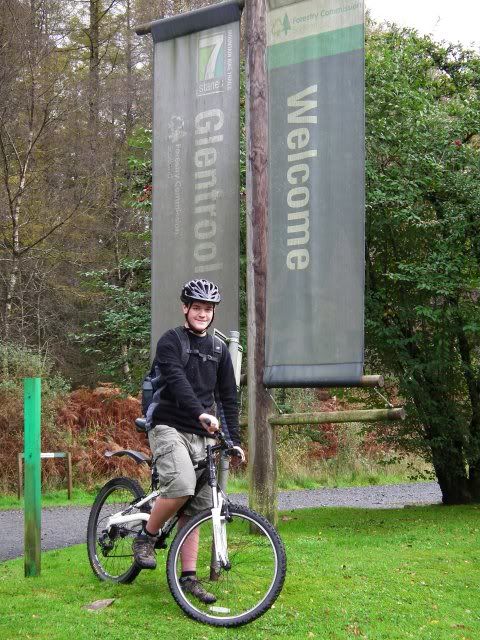 ....to the Glentrool centre. We'll pick him up later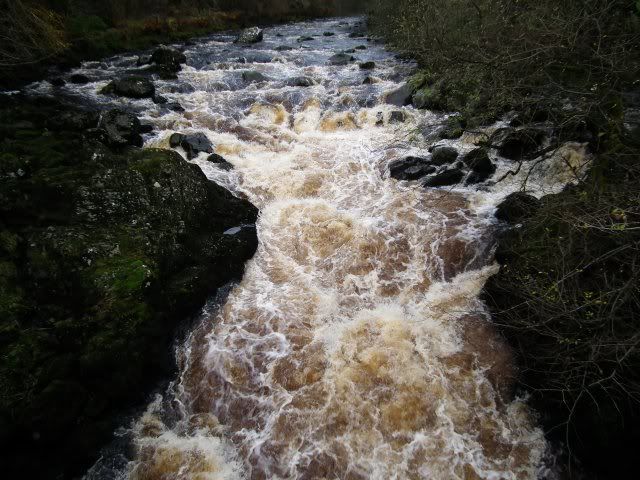 Water of Minnoch – there's been a spot of rain lately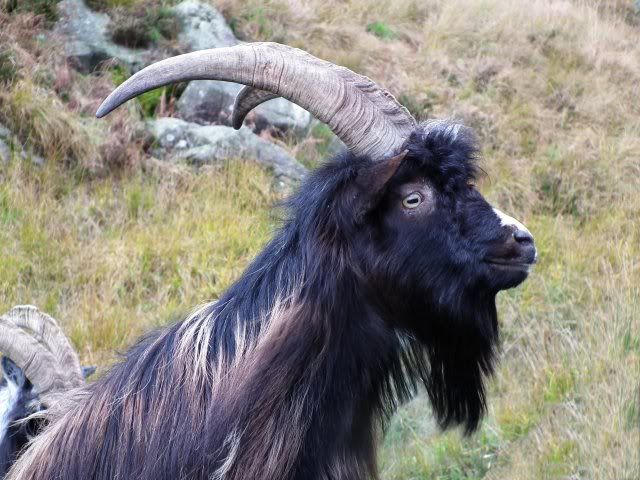 Wild goats in the forest

The dam at Clatteringshaws Loch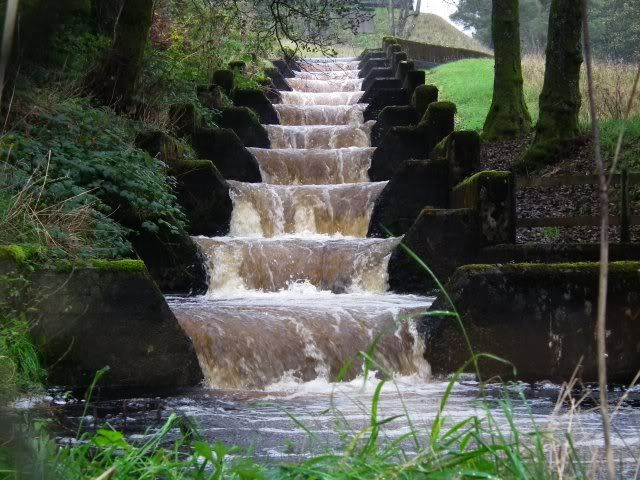 Salmon ladder at Allangibbon Bridge, at the foot of Earlstoun Loch, Dumfries & Galloway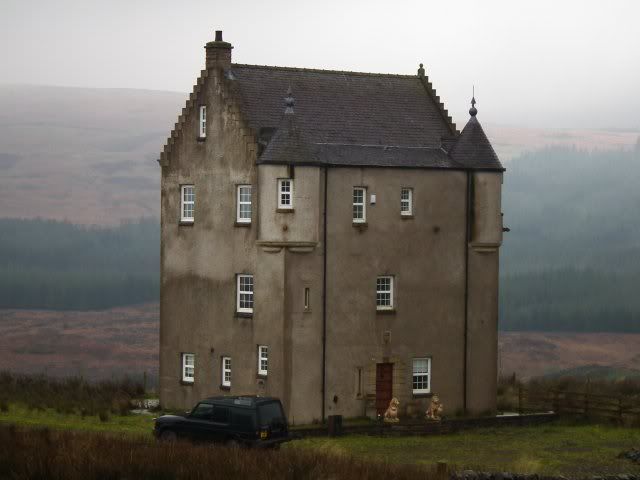 Brockloch Tower Dumfries & Galloway
According to the blurb, Loch Doon castle was built in the early 14th century....
....on an island in the loch.
In 1935, when the water level was to be raised for a hydro-electric scheme....
....the castle was dismantled and re-erected on the side of the loch.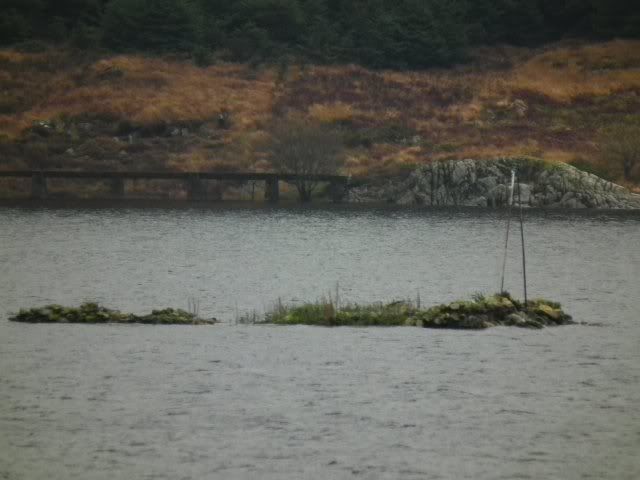 Wall cores and later buildings were left on the partly submerged island.
Still drifting around the Galloway Forest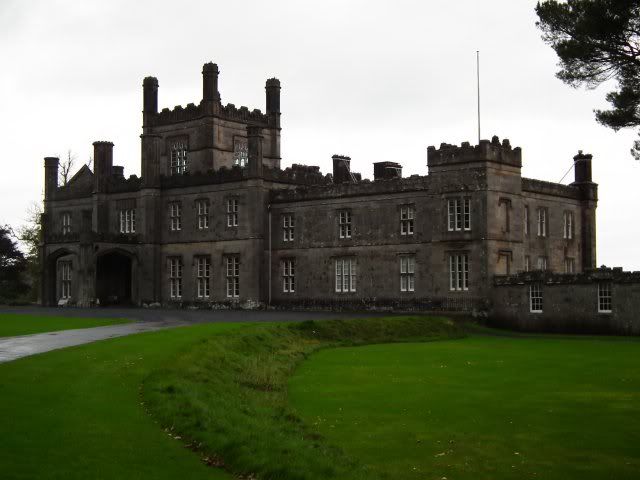 Blairquhan castle, South Ayrshire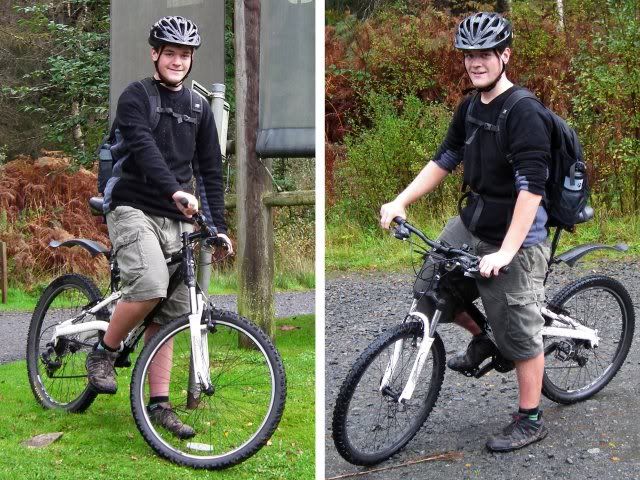 Oh yes, nearly forgot, better pick Jr up
58km later on the Glentrool Big Country trail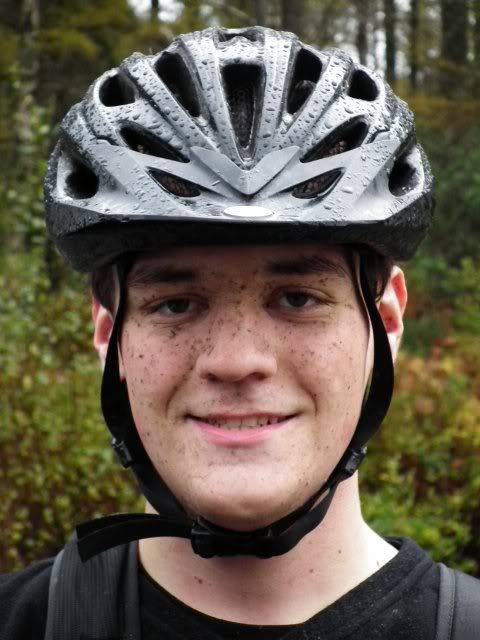 On his way round, there was the Giant's axe-head stane (stone)....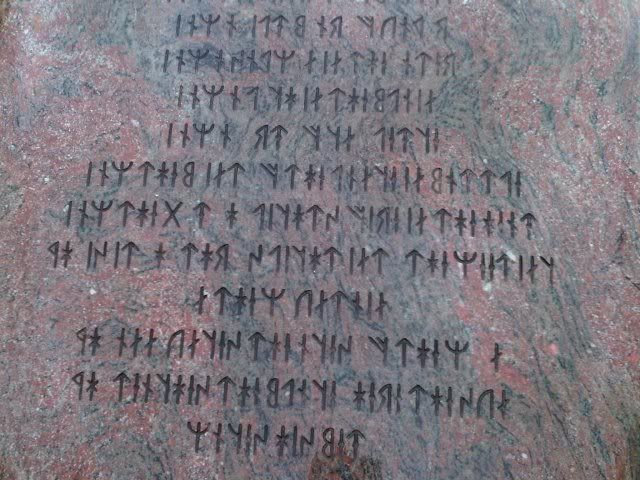 ....with runic text, making as much sense as Gaelic to us
Is there a better way to relax than watching France lose the rugby World Cup final
Wouldn't be a Muz Tour without ferries....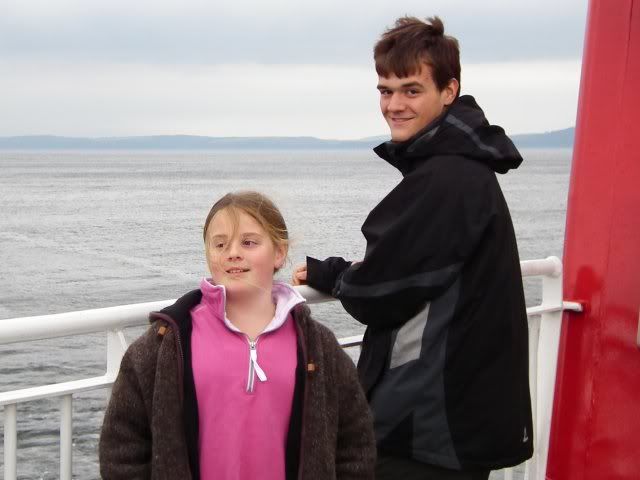 ....first of which is the Caledonian MacBrayne MV Argyle....
....from Wemyss Bay to the Isle of Bute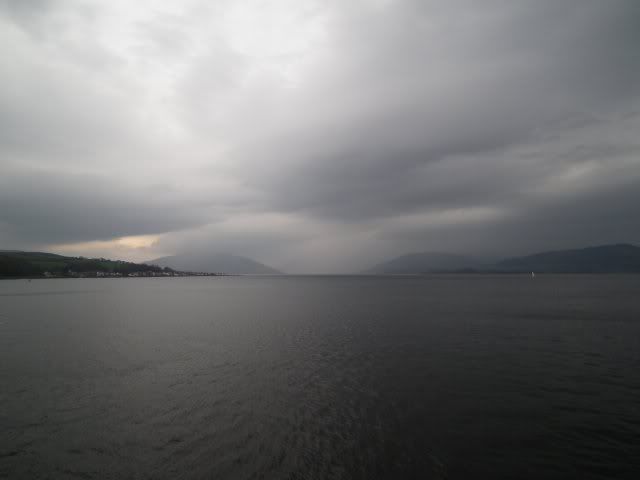 Rothesay castle, Isle of Bute
Rothesay castle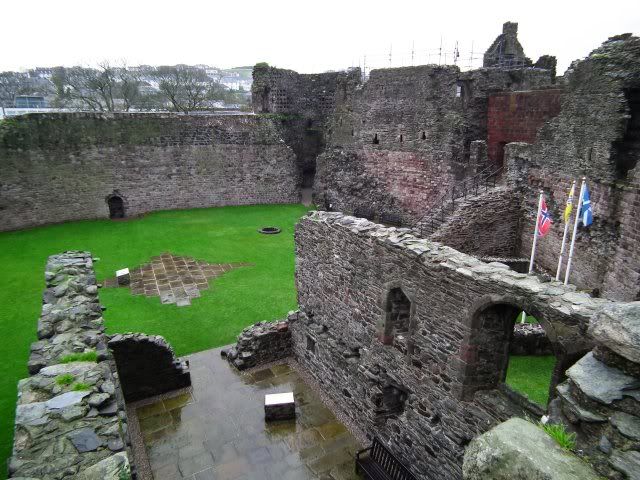 Rothesay castle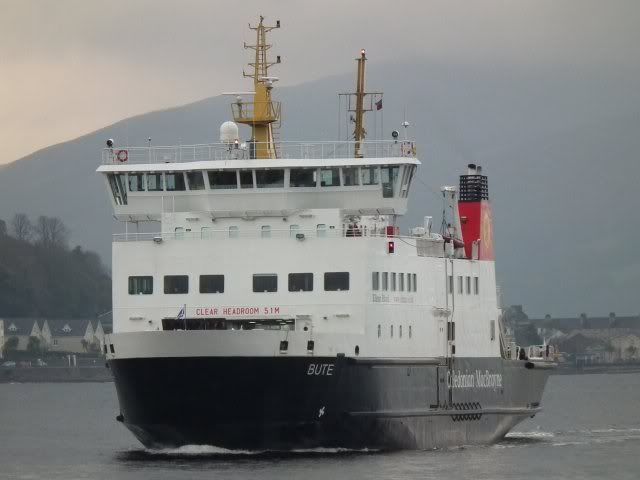 Back to the mainland on the CalMac MV Bute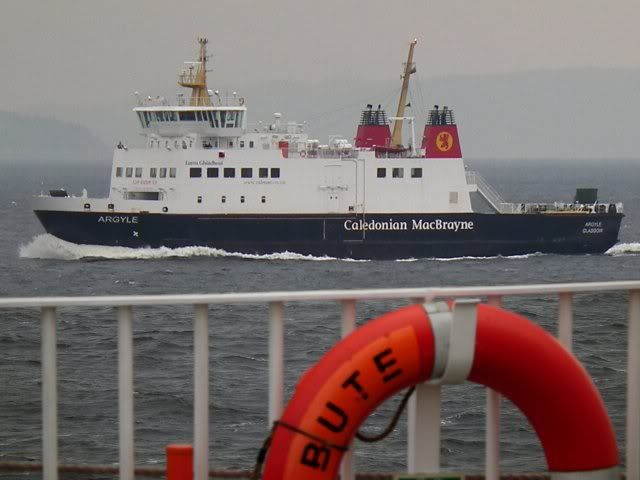 Poetry in motion – Argyle & Bute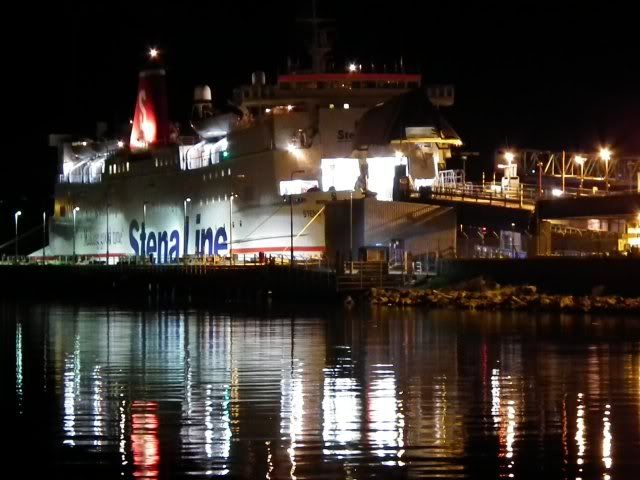 Day four began at half-past-midnight to catch the 3.30am Stena Caledonia from Stranraer

Kids surprisingly alert considering the time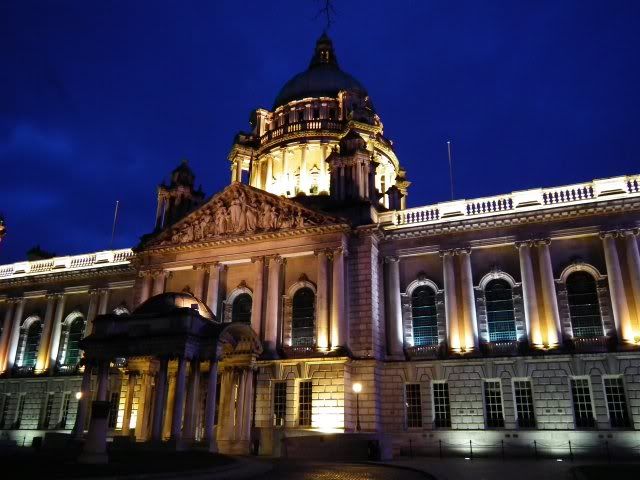 Needless to say, it was dark when we got to Belfast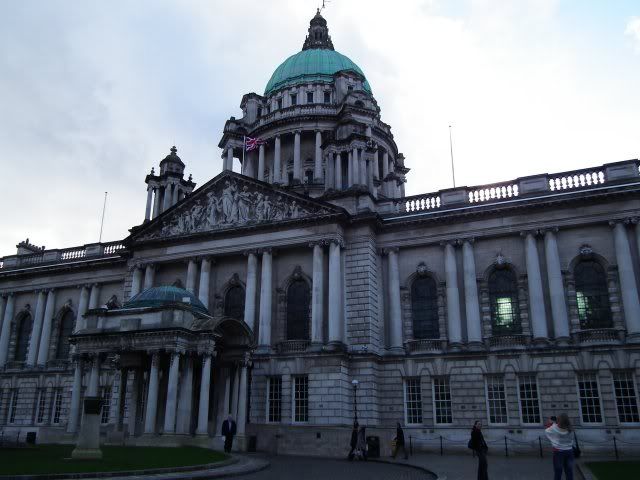 Several hours later, the City Hall looked like this
But – where to get breakfast at 7am? – Isibèals in downtown Belfast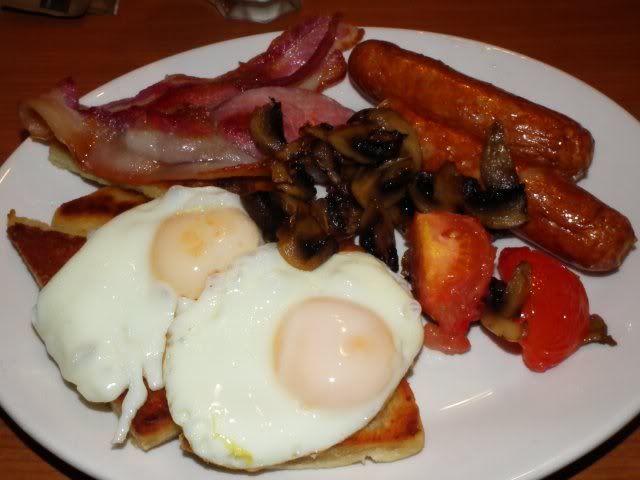 ....for a proper Ulster Fry – basically a full English with fried soda bread and potato bread

Off on the tour bus to do the proper sightseeing thing, none of us have been to Northern Ireland before.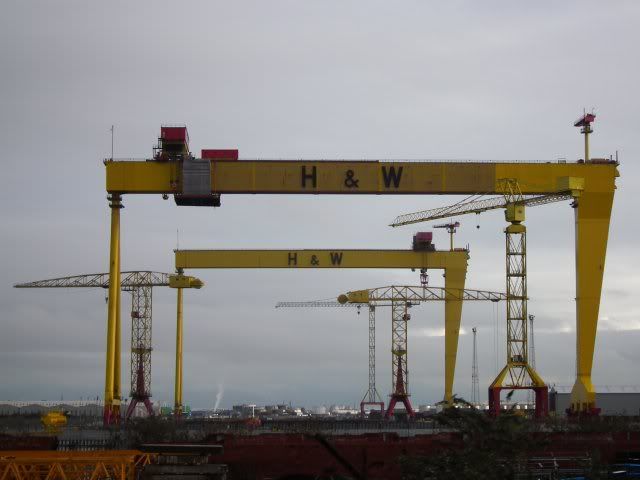 Harland & Wolff, a lot of Titanic history here

Parliament Buildings, Stormont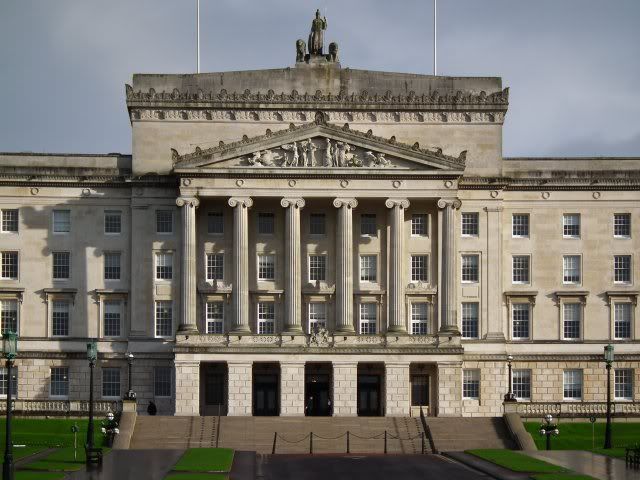 Parliament Buildings, Stormont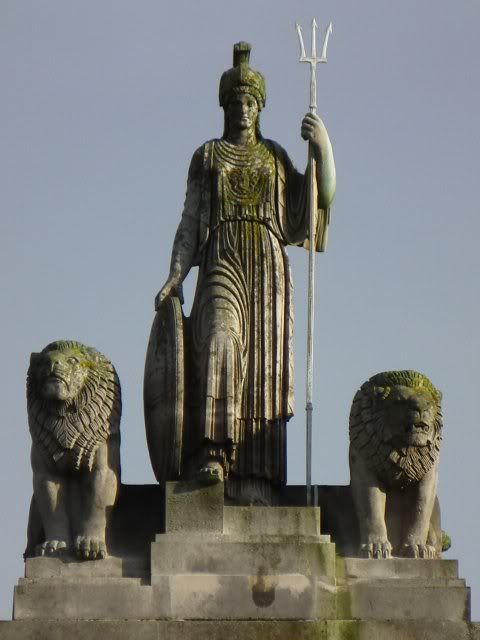 Parliament Buildings, Stormont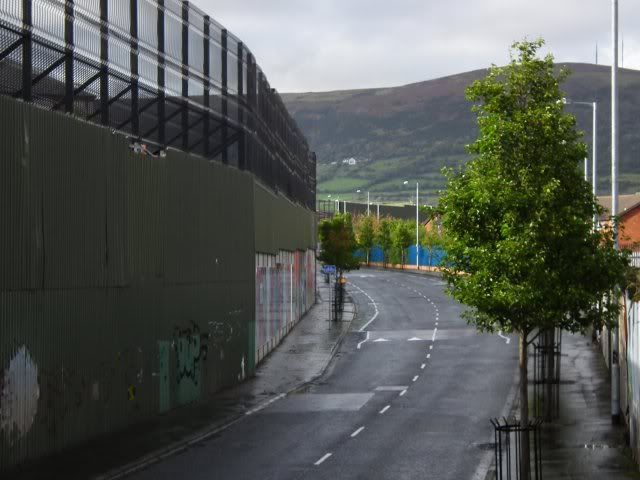 On to one of the 'peace walls' built to keep the catholics & protestants apart, or was it the loyalists & republicans....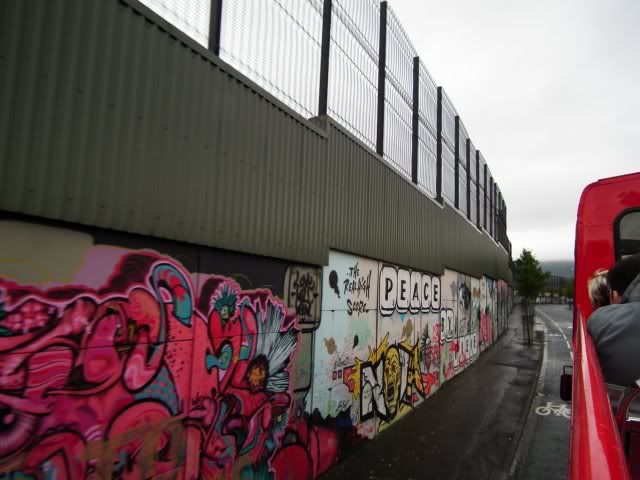 ....and to prevent them hurling abuse, rocks & petrol bombs at each other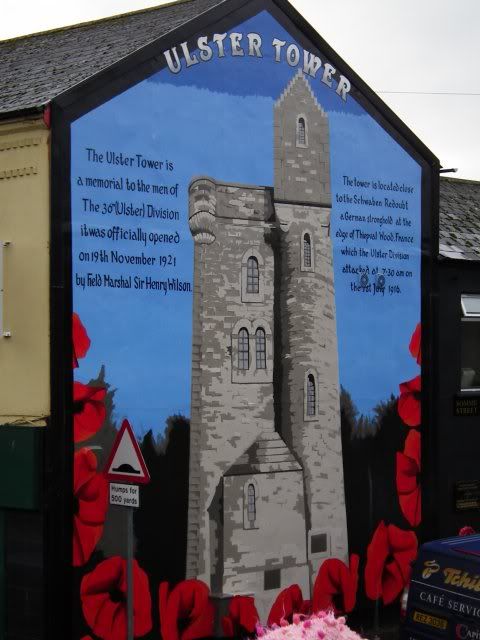 Shankhill Road, some of the wall murals with dignity like this WW1 memorial....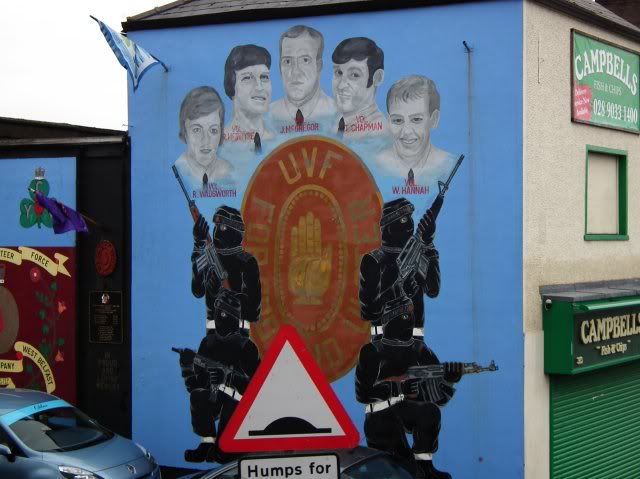 ....others less so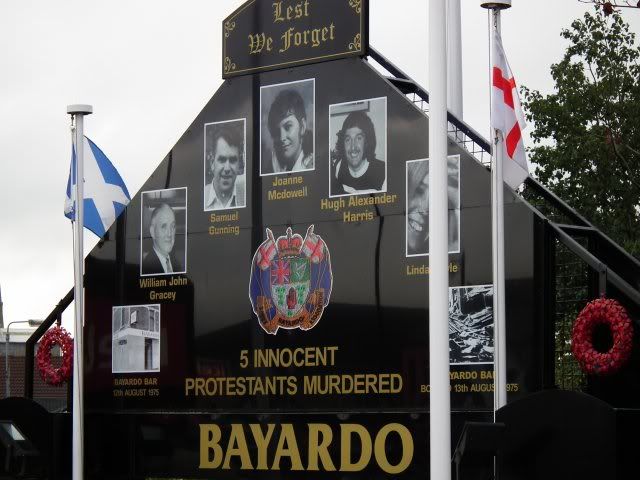 ....and some remembering innocent victims of 'the troubles'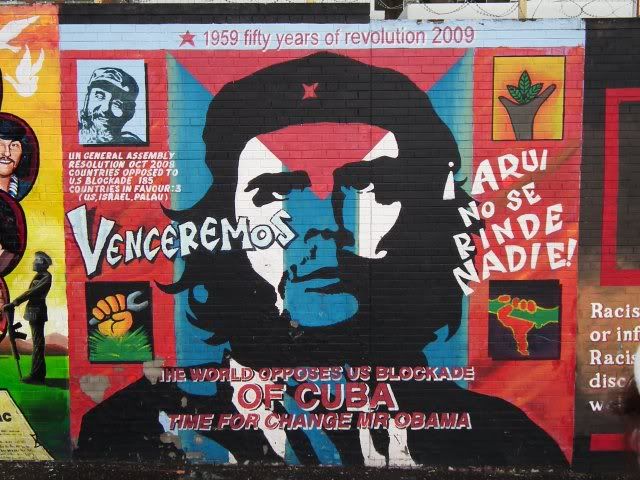 The international wall on the Falls Road
Maze hunger-strikers mural, Falls Road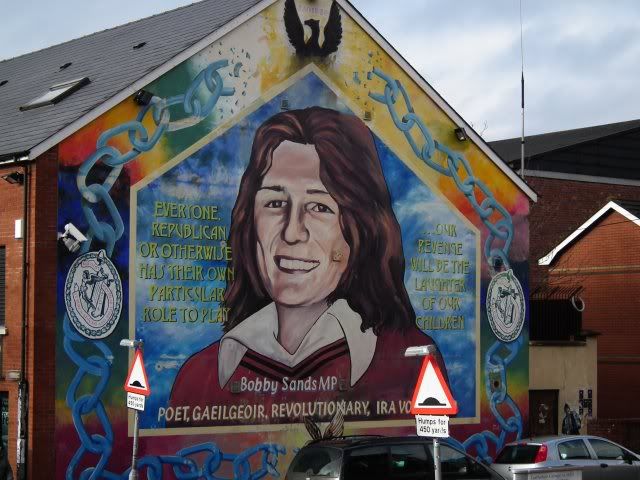 Bobby Sands mural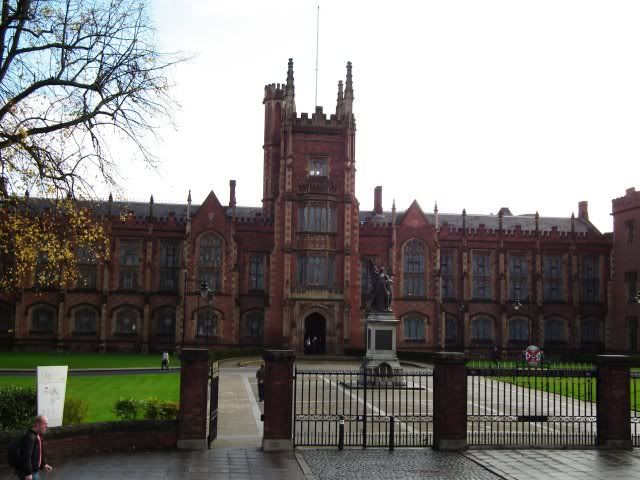 Queen's University
A muppet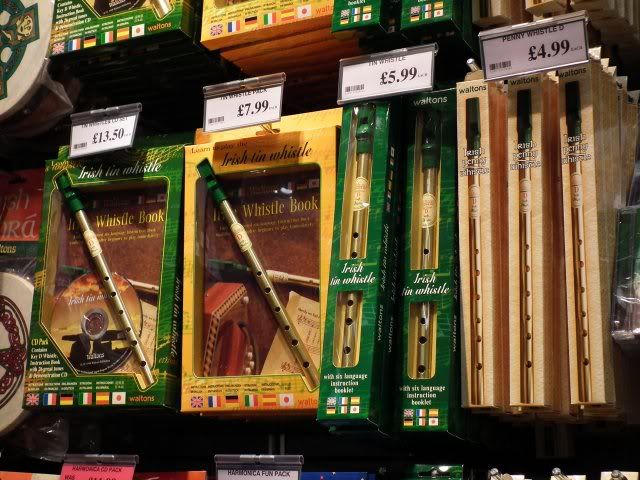 A supplier of tin whistles, vital for all those delinquents begging in Manchester city centre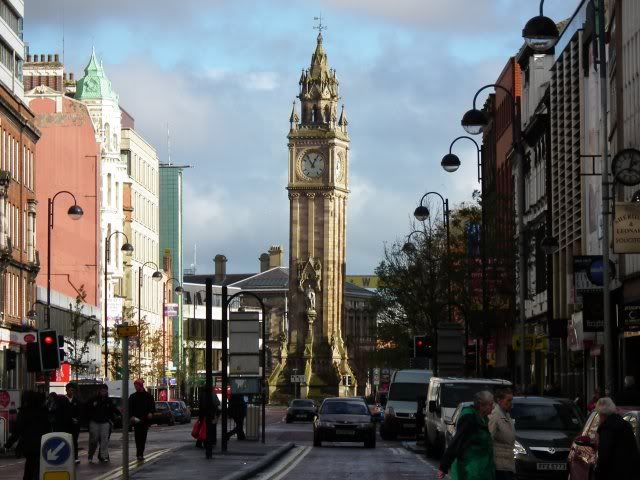 Albert Memorial clock, apparently leaning about a metre off vertical at the top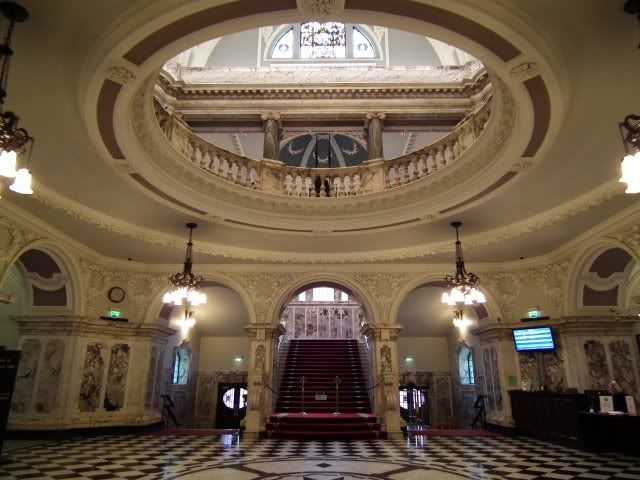 Grand Staircase, Belfast City Hall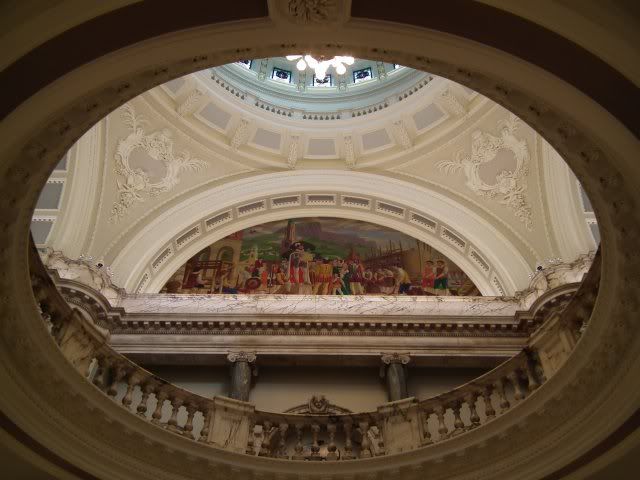 Rotunda, Belfast City Hall
Belfast City Hall
Council Chamber, Belfast City Hall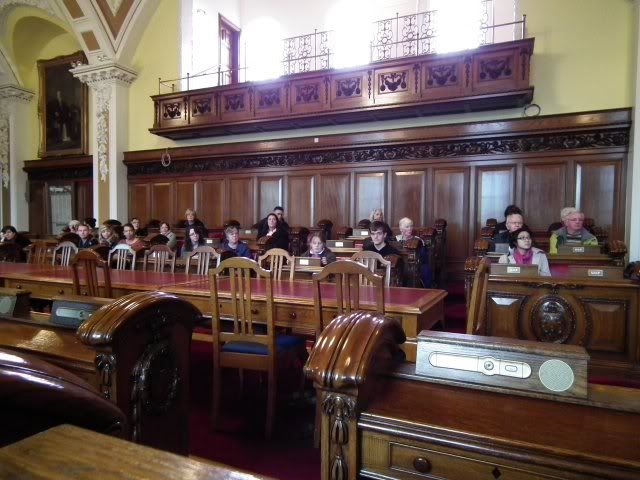 Council Chamber, Belfast City Hall
Where else would they allow you to take photos inside a place like this....
....and even sit in the Lord Mayor's chair?

Tesco, Belfast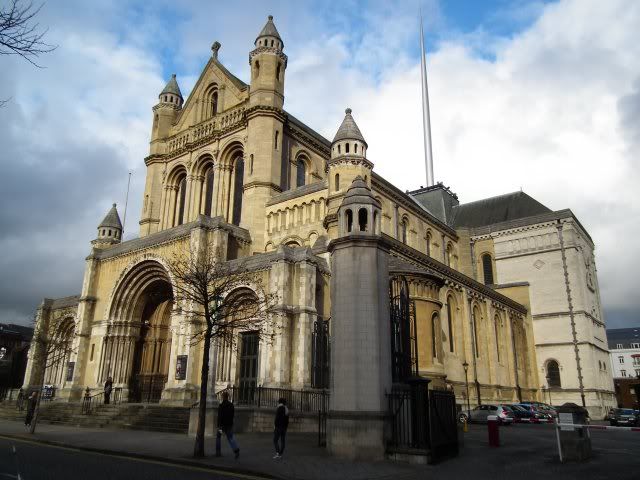 St. Anne's Cathedral, Belfast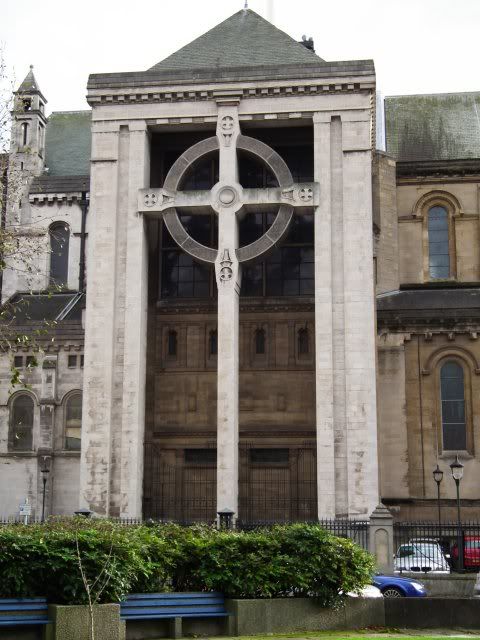 The largest Celtic cross in the land, the WW1 memorial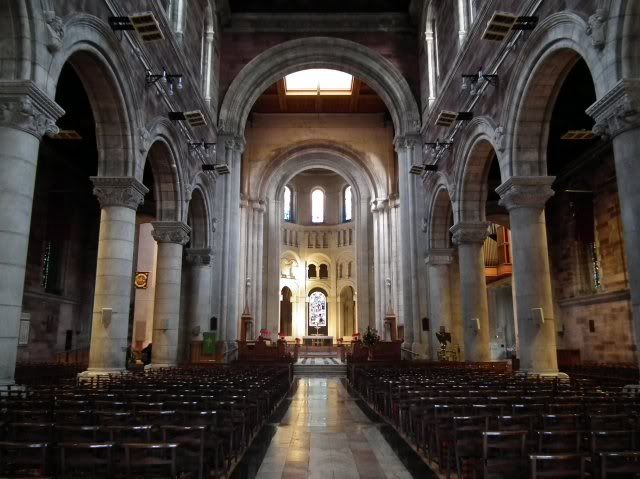 St. Anne's Cathedral, Belfast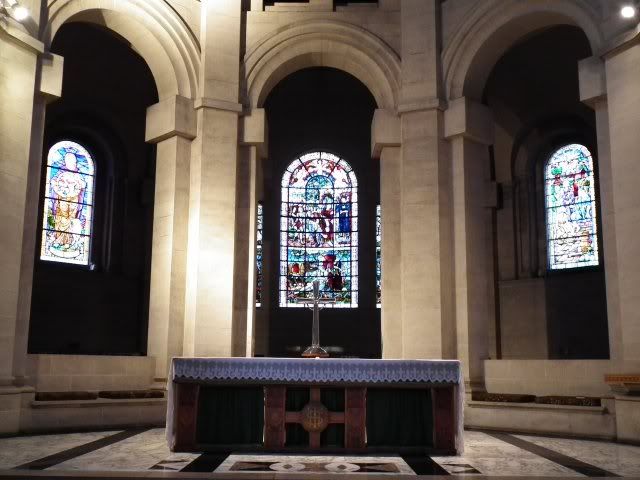 St. Anne's Cathedral, Belfast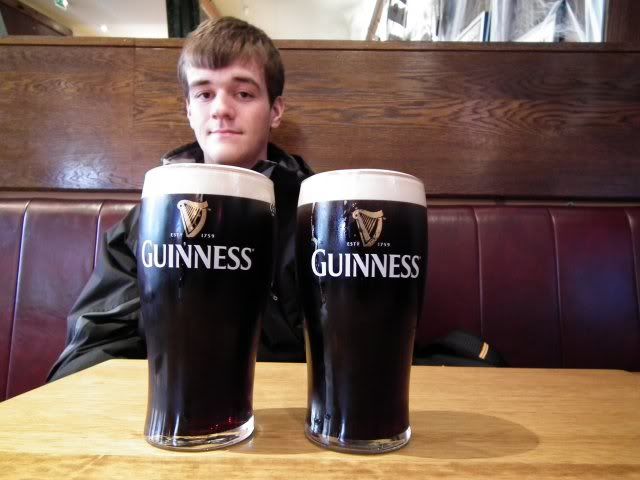 You can't leave without having some of these can you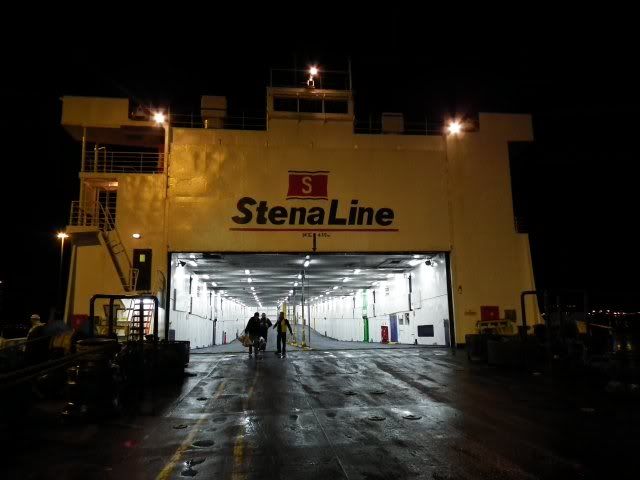 Back home and guess what – it's dark again – a proper 24-hour tour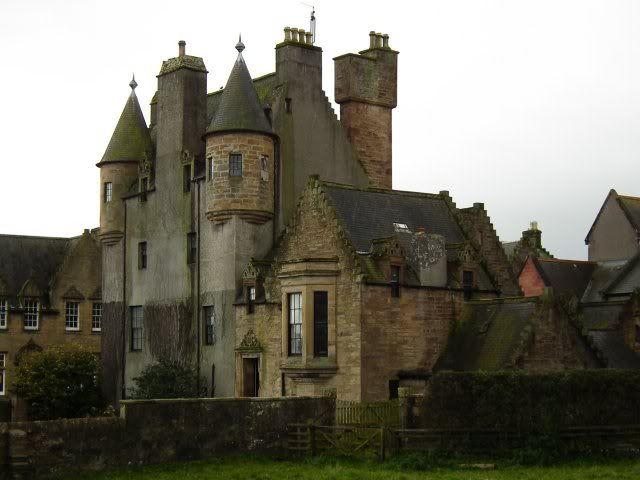 Maybole castle, South Ayrshire
Cloncaird castle, South Ayrshire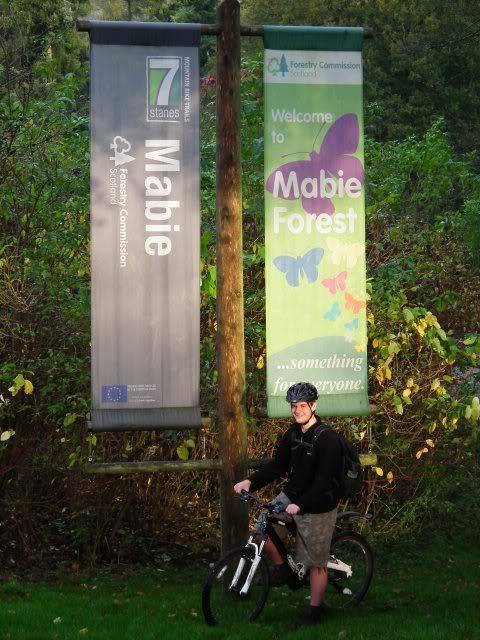 More trails, just to the south of Dumfries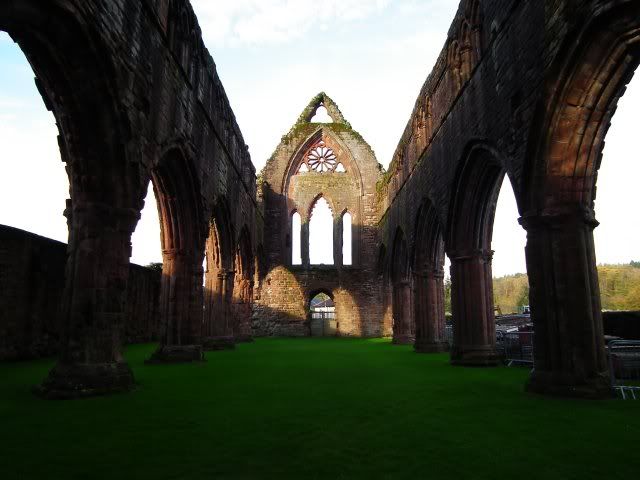 Sweetheart Abbey, Dumfries & Galloway
Ah, trails in Dalbeattie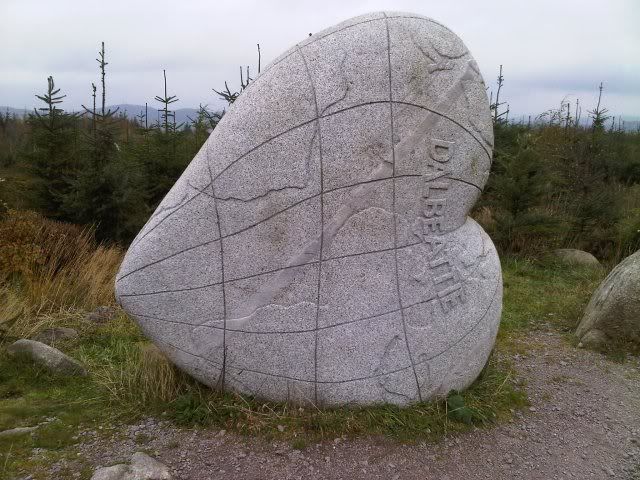 The Heart Cleft stane cut from a large piece of granite
Some of the trail sections, like 'the slab' which were tricky in the wet....

....'log on, log off'....
....a boardwalk section to stop you getting wet
Cardoness castle, Dumfries & Galloway
Yet more trails at Kirroughtree to the south of Newton Stewart
Home through the Galloway Forest

Not sure whether this was on low-level practice, approaching a secret landing site that Google Maps has cloned out, or about to crash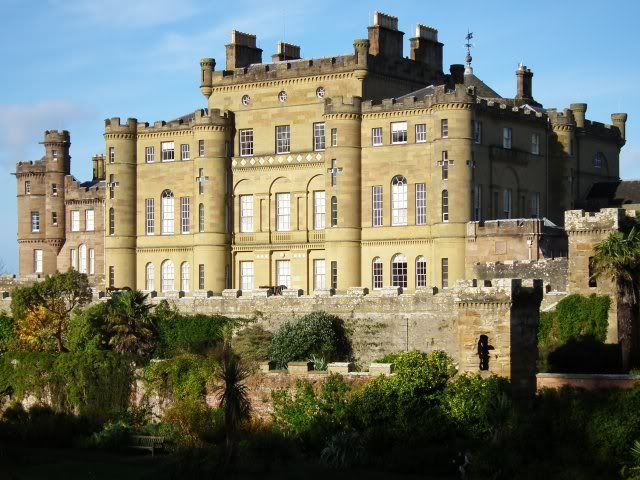 When we went to Culzean castle last year they wouldn't allow photography inside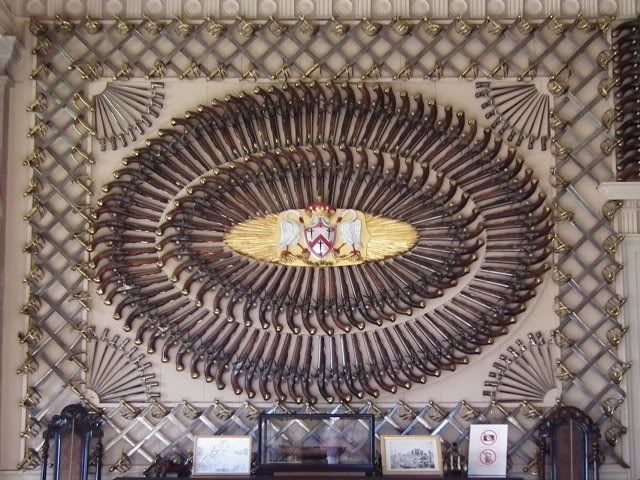 They wouldn't this year either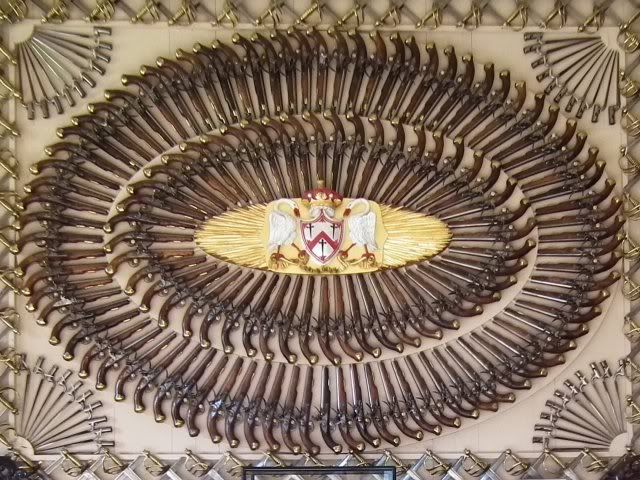 ....but an armoury display like this needs to be shown off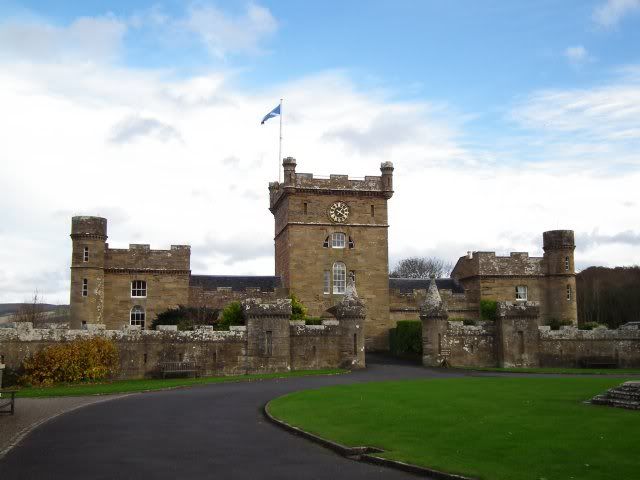 Culzean castle
Culzean castle
A Bongo is an ideal support bus for last minute adjustments in the rain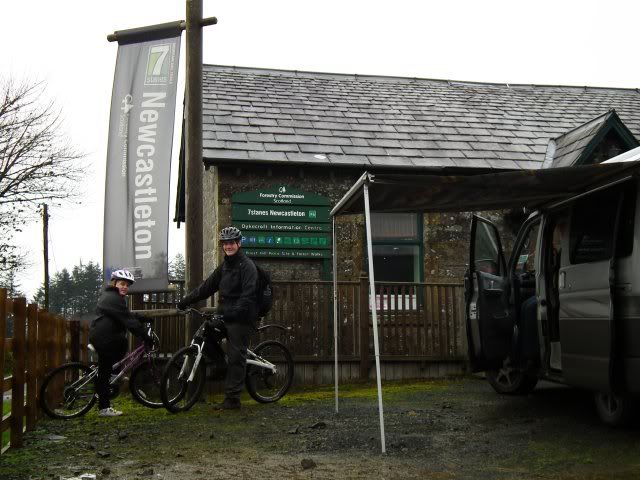 ....at the Newcastleton bike trails in the Borders,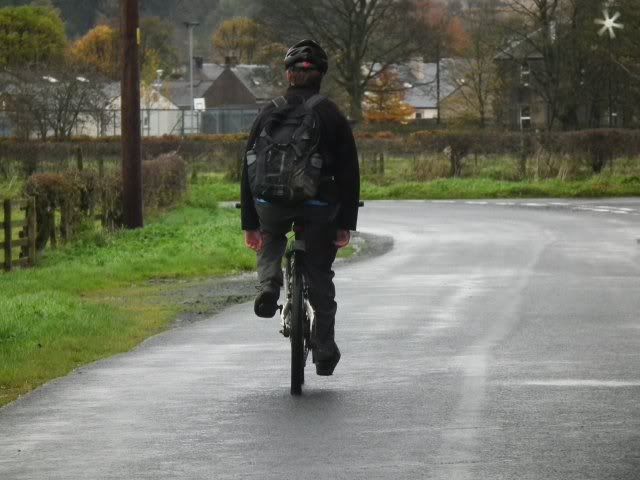 Cycling home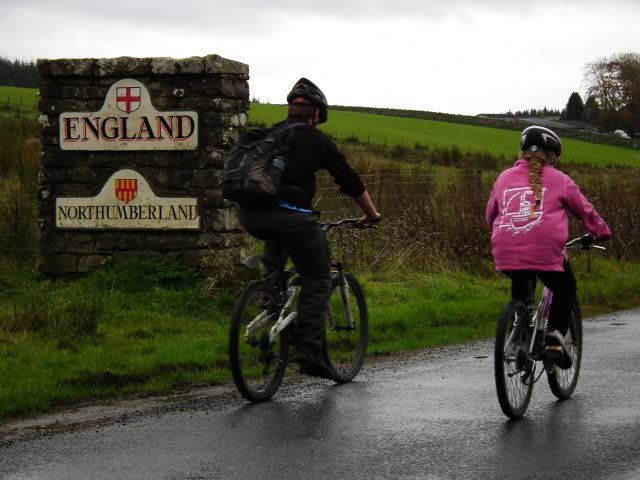 Drifting across the border