That sort of question normally deserves a good slap for being cheeky but at very short notice last week there was a possibility of me and/or one or two others from work having to go to Dounreay power station in Caithness. That's right at the top of Scotland, pretty well as far as you can go on the mainland. There weren't many volunteers for this (it's 500 miles each way

) but I was quietly keen, especially if I could drive up there and if it happened to coincide with a weekend, I was sure I could think of one or two places worth visiting on the way back. I could be ever so noble too and let the others fly to Wick where I would collect them and return them to the airport. Imagine my delight when it coincided with a bank-holiday weekend
Here's the plan - amble up there Thursday evening, do the business on Friday and then drop the others off at Wick airport Friday afternoon – "See you Tuesday!"

As luck would have it, the mother-in-law was also up for the weekend so what a stroke of genius - I escape on a tour and leave the rest of the Team at home!!
So, up at 4am (as is normal), do a day's work, set off at 4.30pm, stop at Pitlochry for food, stop at Aviemore for fuel, stop to deliver a steering rack about 1am to Donald
(BroraBongo)
Where's yer Troozers? and then pitch up at Wick about 2am. While I'm waiting for the others to arrive at the airport I might as well have a look round....
Ebenezer Place, Wick, Caithness, officially the shortest street in the world at 2.06 metres long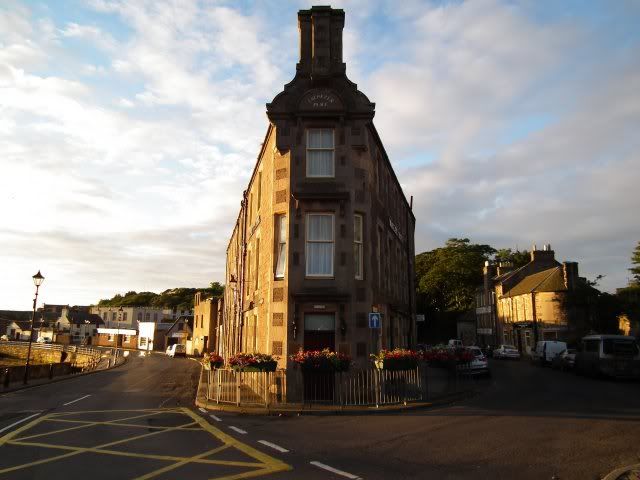 So that's just the width of one door and the windows above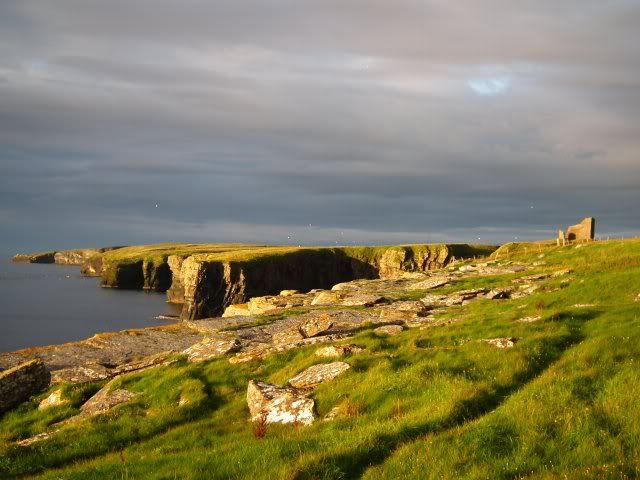 Caithness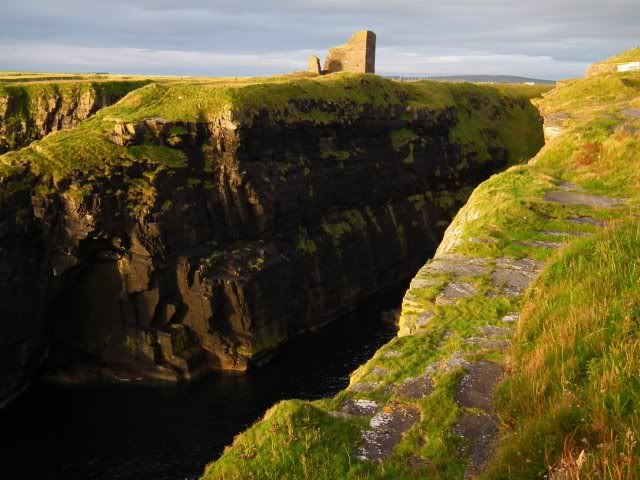 Castle of Old Wick, Caithness
Thurso castle, Caithness
Dunnet Bay, Caithness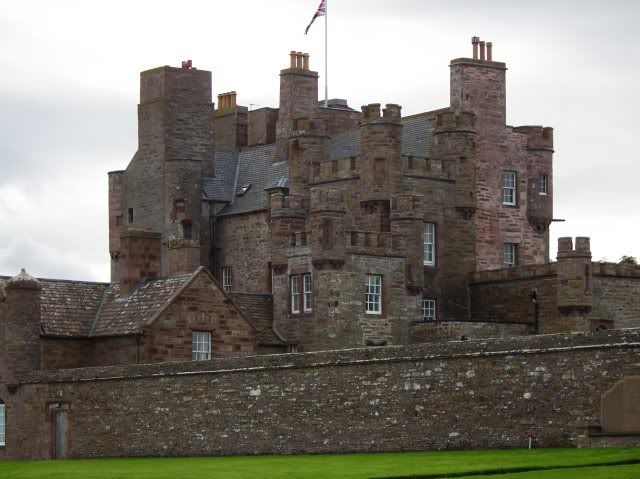 Castle of Mey, Caithness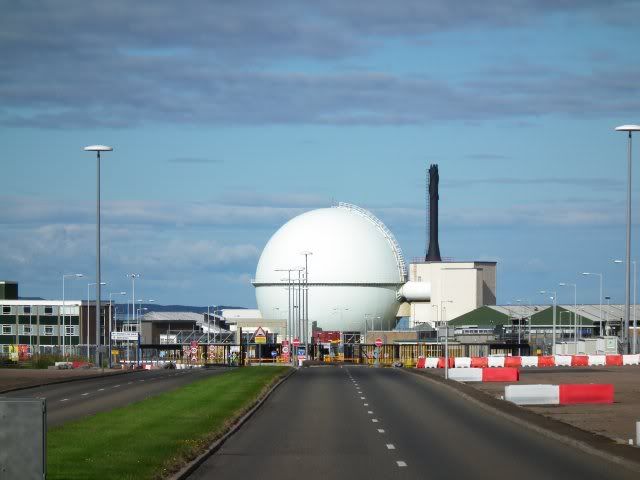 Dounreay power station, Caithness, the real reason I was in this neck of the woods

Northlink Ferries
MV Hamnavoe,
Scrabster – Stromness

Why do they charge different depending on the height of your van?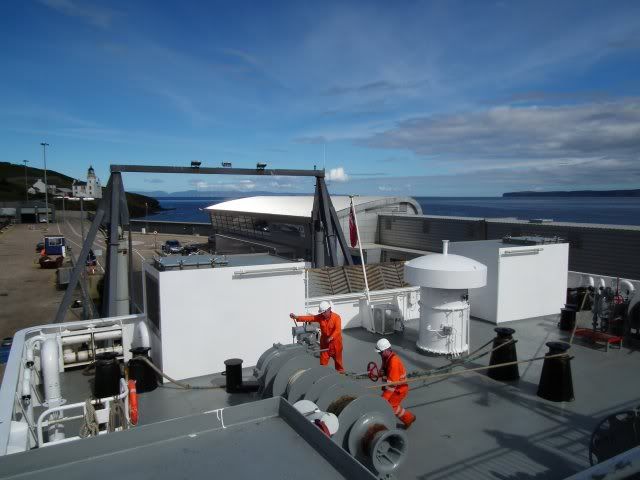 From the appropriately named sun-deck on board

Hmmm, might be out of contact for some time

An alternative view of Dunnet Head – most northerly point on the mainland
Orkney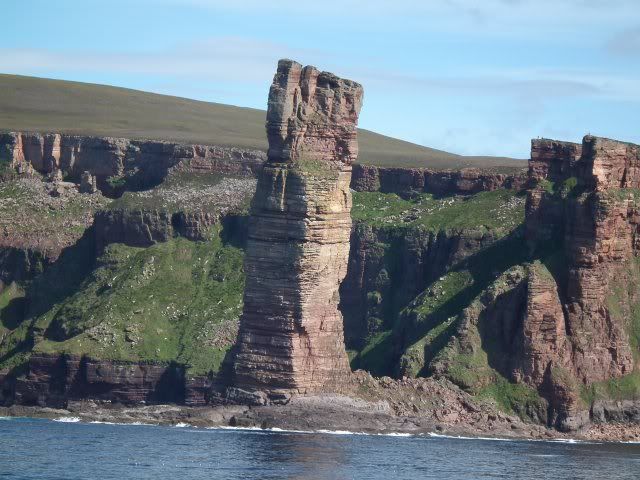 Old Man of Hoy, lucky to get a shot of this before it collapses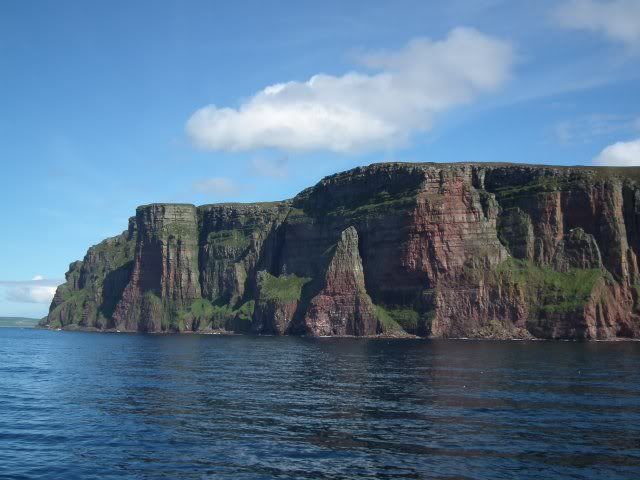 St John's Head, Isle of Hoy, Orkney, the tallest vertical cliff face in Britain at almost 350m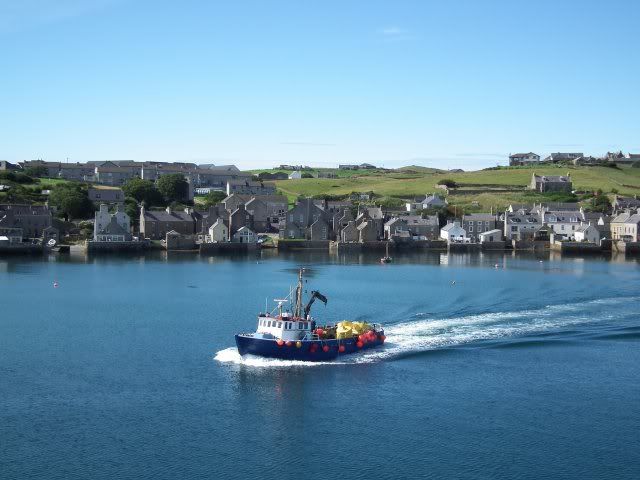 Stromness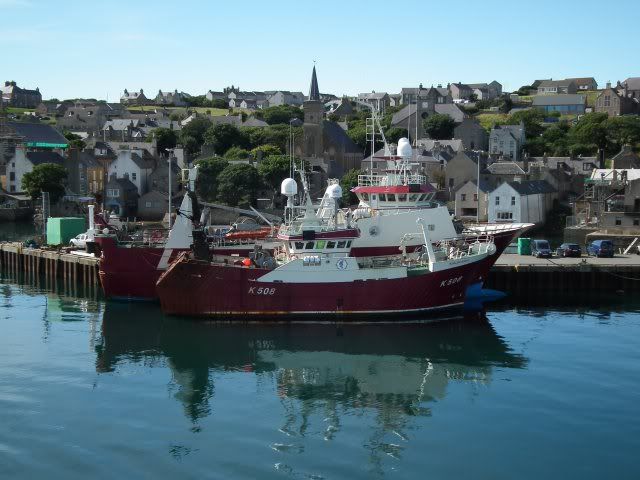 Stromness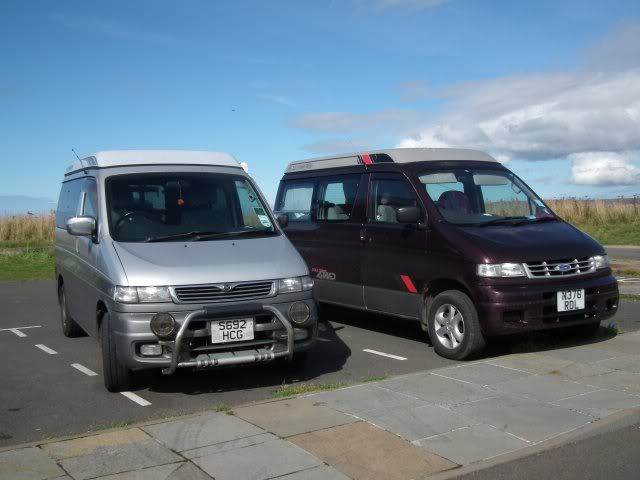 Breeding Bongos
Ring of Brodgar, Orkney....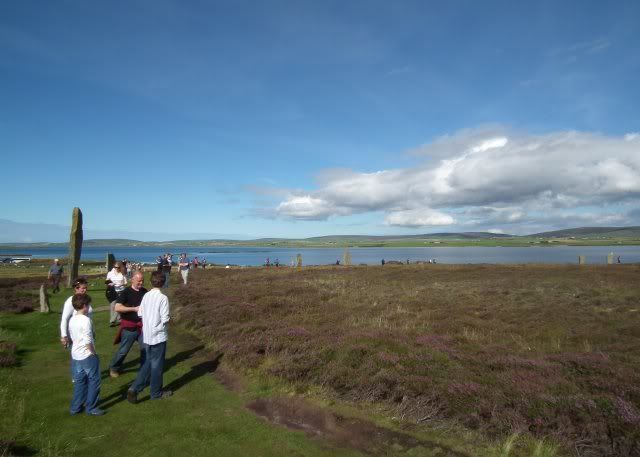 ....a Neolithic henge....
....from between 2,000 and 2,500BC. I know someone who remembers it being built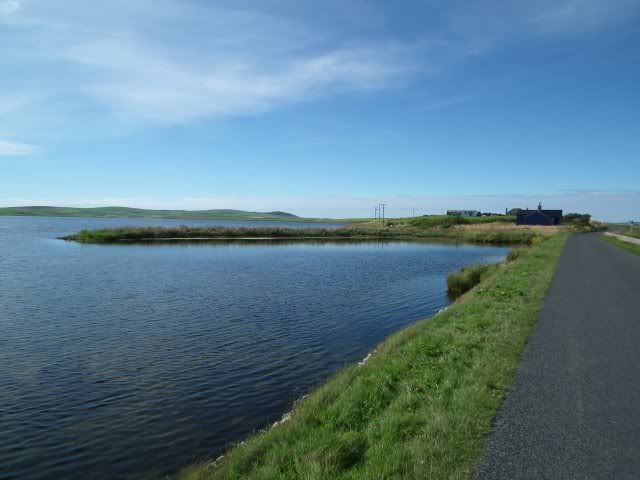 Loch of Stenness, Orkney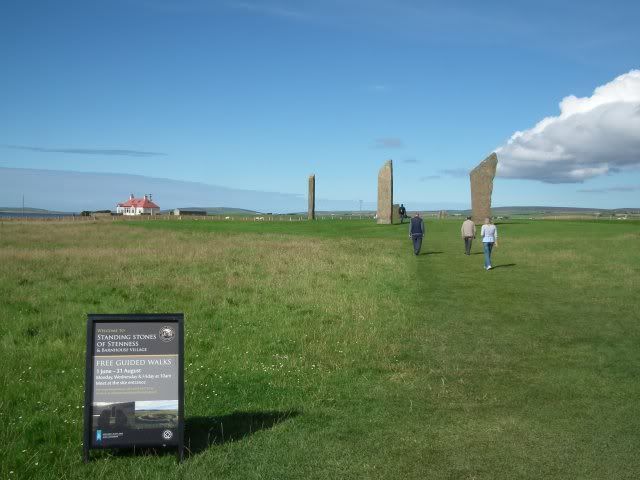 Standing Stones of Stenness, Orkney
Birsay, Orkney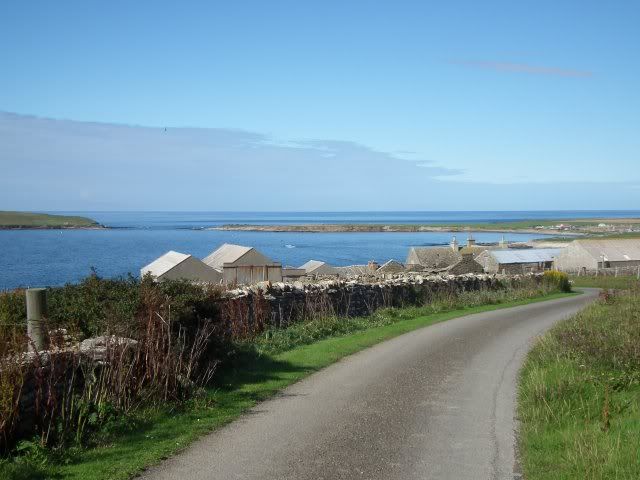 Birsay Bay, Orkney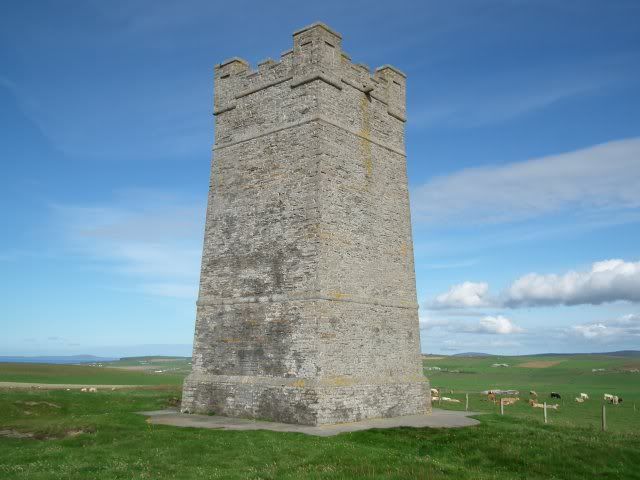 Kitchener memorial, Orkney, close to where his ship
HMS Hampshire
sank in 1916 killing him and 643 of the 655 aboard.
Field Marshal Horatio Herbert Kitchener, 1st Earl Kitchener KG, KP, GCB, OM, GCSI, GCMG, GCIE, ADC, PC (24 June 1850 – 5 June 1916), as in the "Your country needs YOU" posters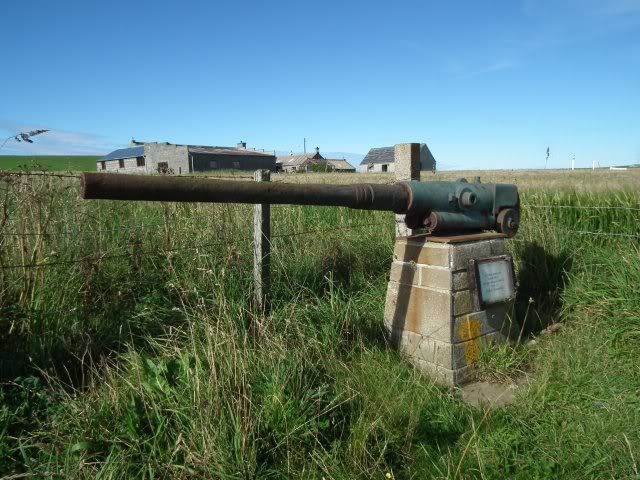 Recovered gun from
HMS Hampshire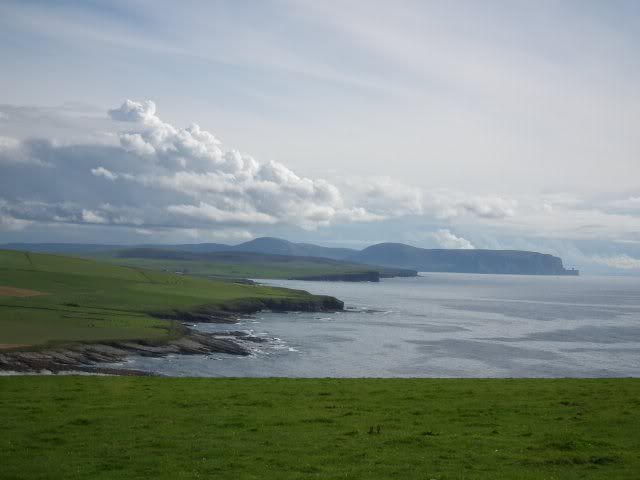 From Marwick Head, Orkney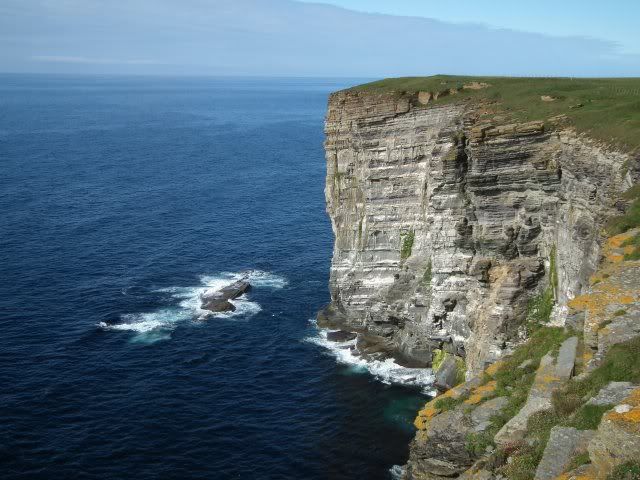 From Marwick Head, Orkney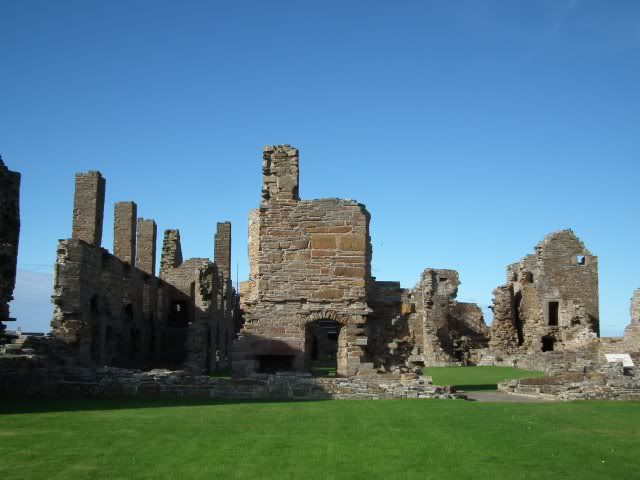 Earl's Palace, Birsay, Orkney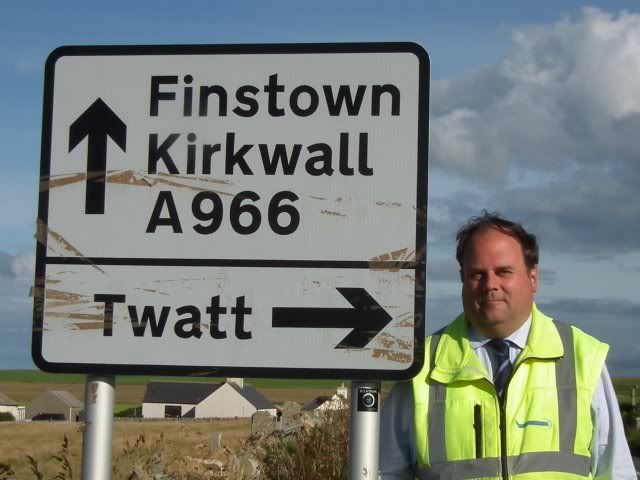 Twatt, Orkney. It's just a shame I didn't have either of the Jrs with me for this photo
Room with a view? Waulkmill Bay, Orkney, overlooking Scapa Flow

Wild-camping overlooking Scapa Flow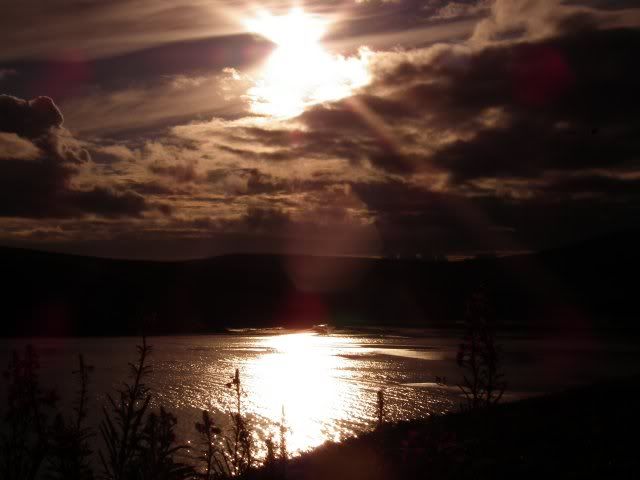 Waulkmill Bay, Orkney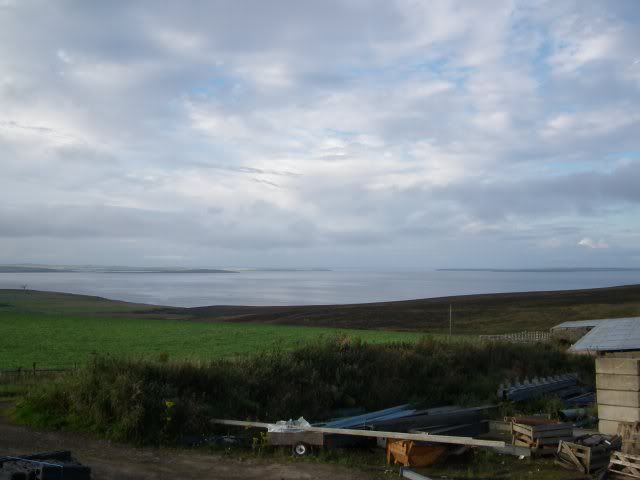 Scapa Flow, one of the great natural harbours in the world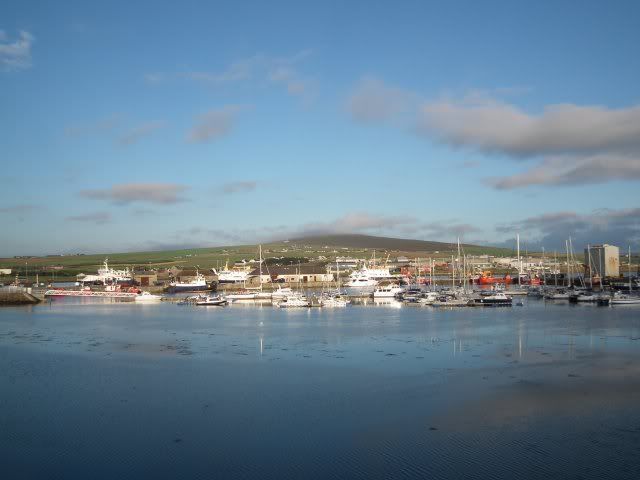 Kirkwall harbour, Orkney
St Magnus Cathedral, Kirkwall, Orkney....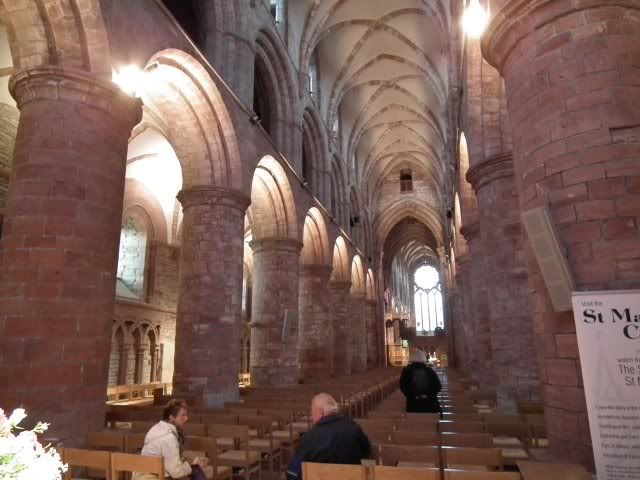 ....the most northerly cathedral in Britain.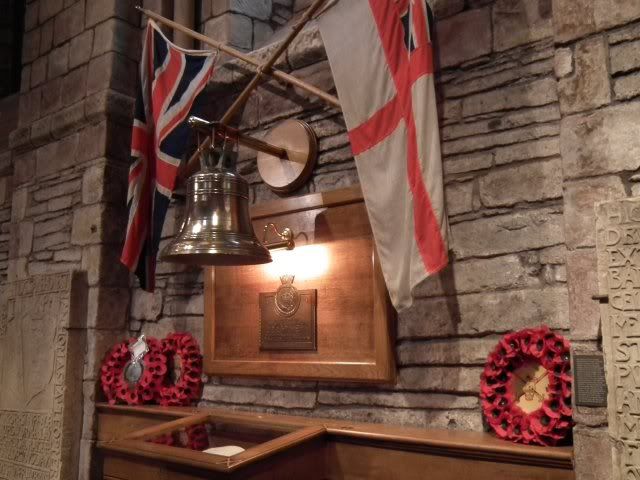 Memorial in Kirkwall cathedral – to the 833 killed on
HMS Royal Oak
that prompted the building of the Churchill Barriers. That's the ship's bell salvaged from the wreckage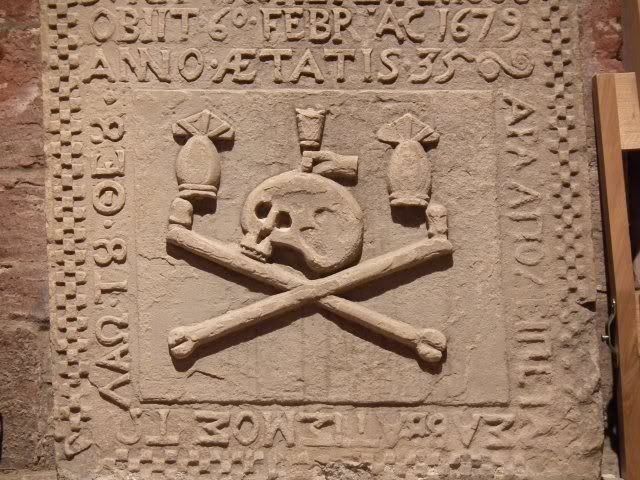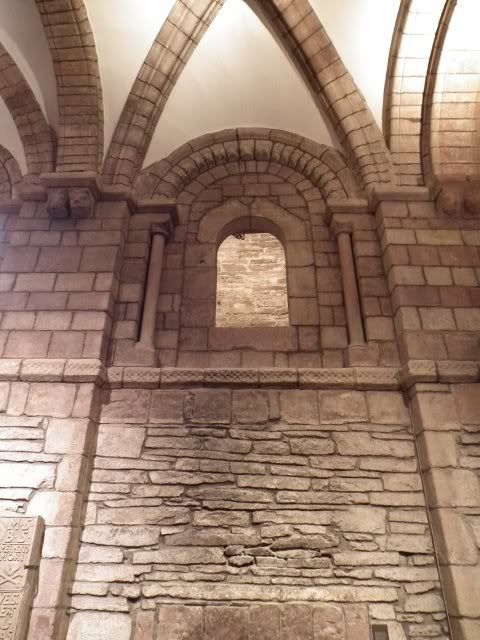 Marwick's Hole – Kirkwall Cathedral is the only one in Britain to have a dungeon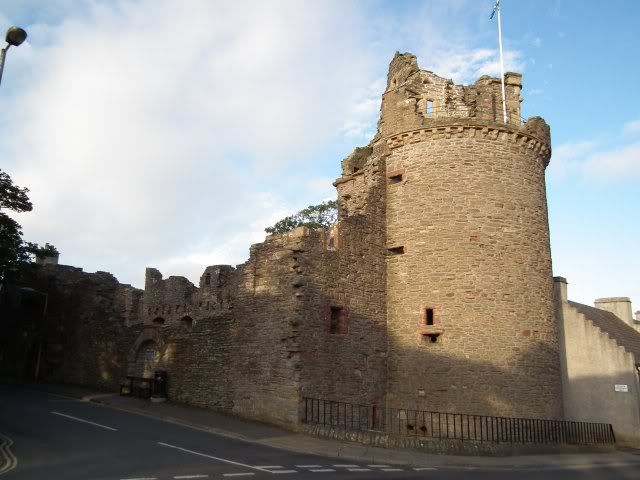 Bishop's Palace, Kirkwall, Orkney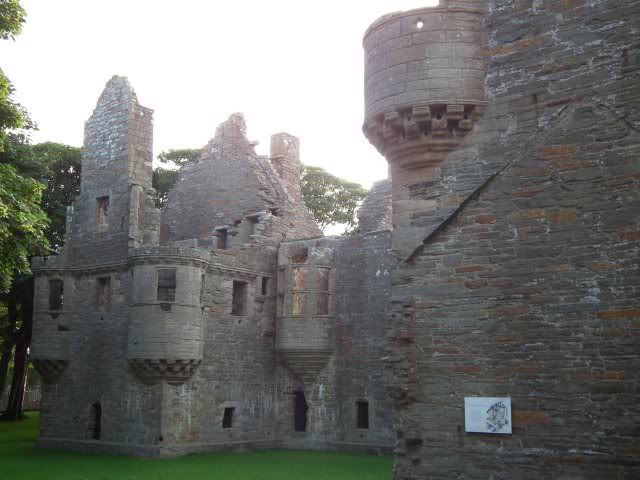 Earl's Palace, Kirkwall, Orkney
While you're here, it's rude not to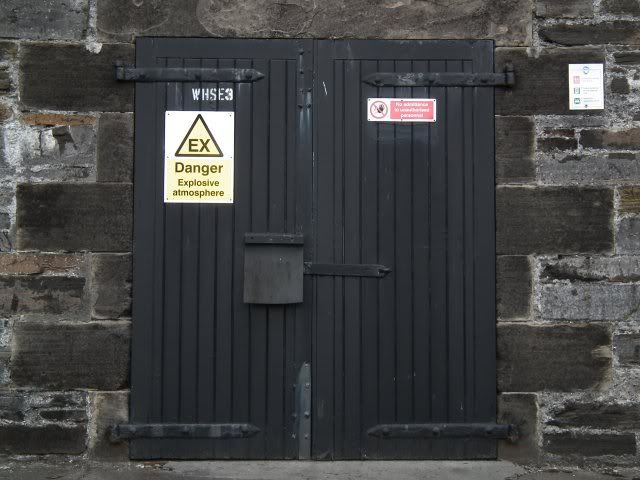 Hmmm, I wonder what's inside there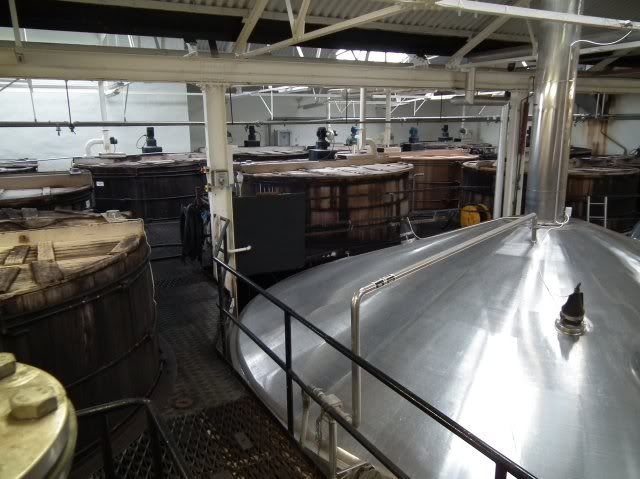 Mash-house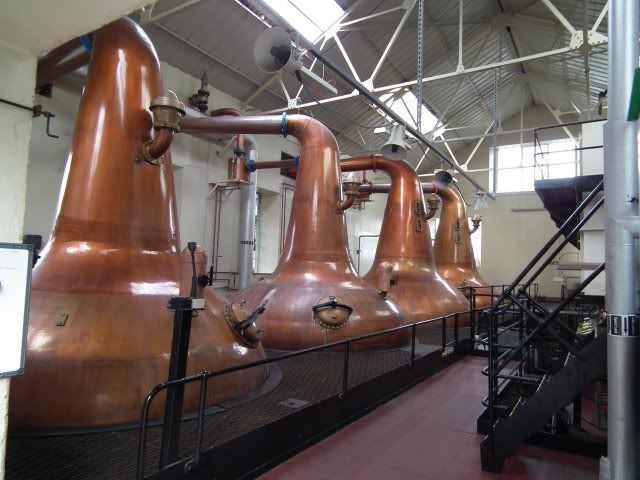 Still-house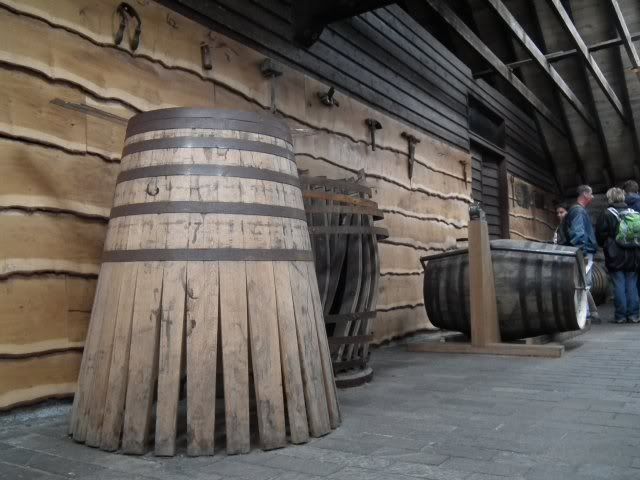 Barrels in progress. Actually they buy old sherry barrels from Andalucia

Erm, that's a lot of money's worth of whisky there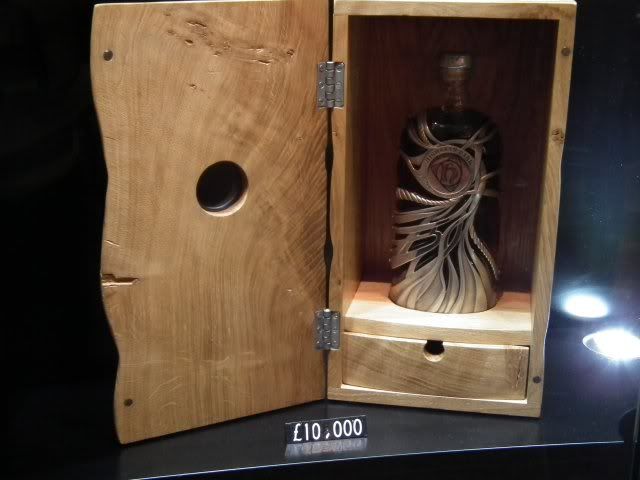 Come on guys, you're going to get just as drunk on a £10 bottle from Aldi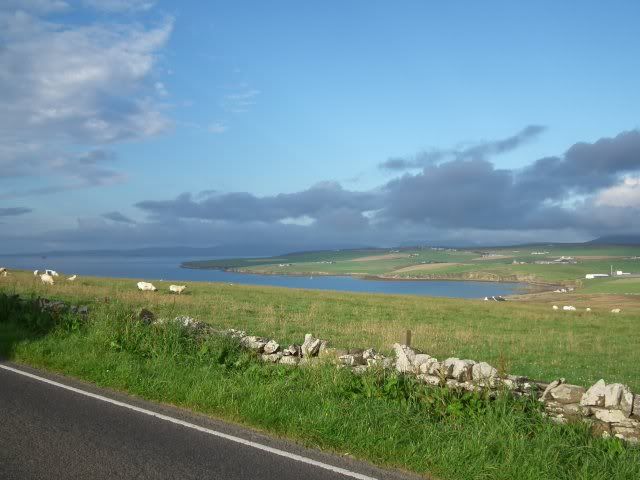 Scapa Bay, Orkney
Churchill Barriers, erected to keep pesky U-boats out of Scapa Flow but now used as causeways linking some of the islands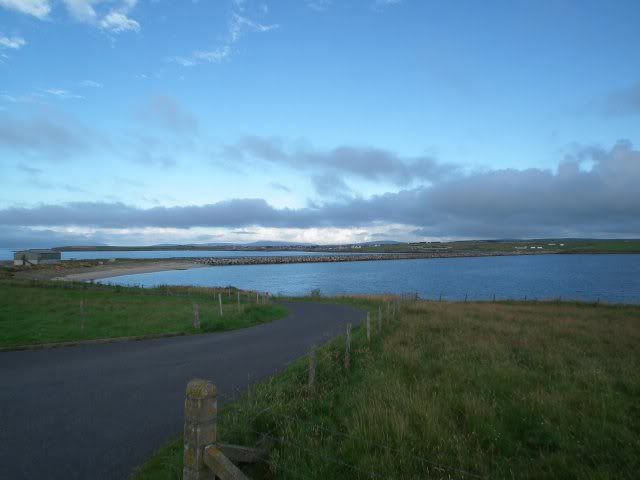 Churchill Barrier No. 1, Mainland – Lamb Holm
Italian Chapel, Isle of Lamb Holm, Orkney....
....built out of two Nissen huts....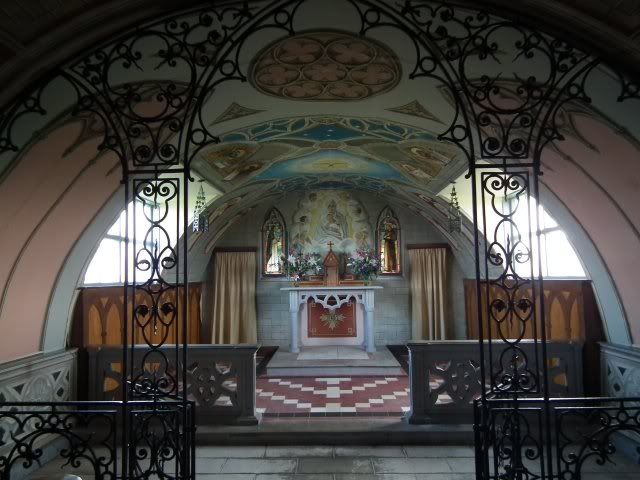 ....by the Italian PoWs used to build the Churchill Barriers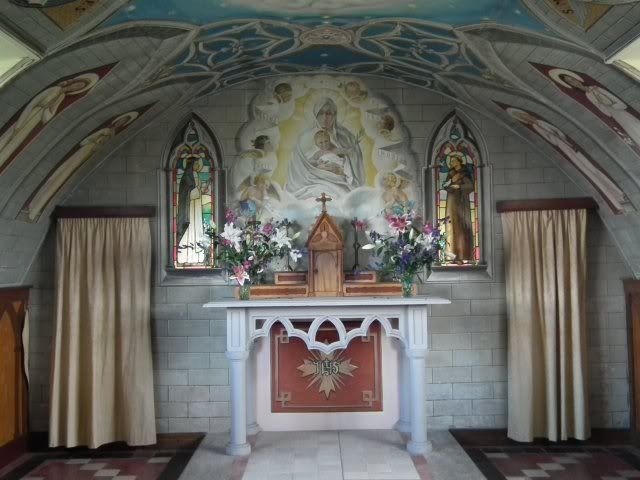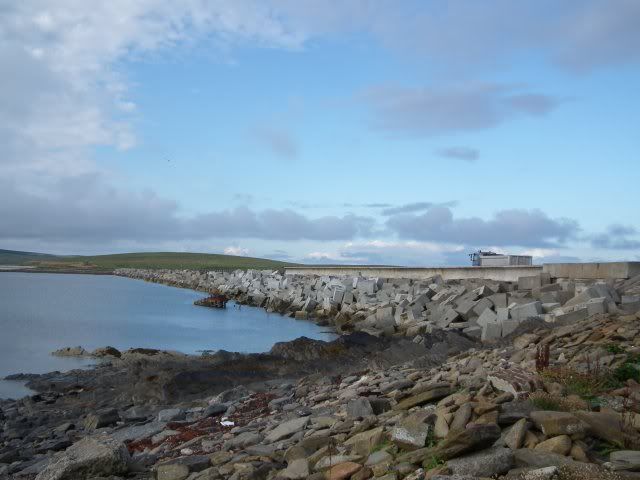 Churchill Barrier No. 2, Lamb Holm – Glimps Holm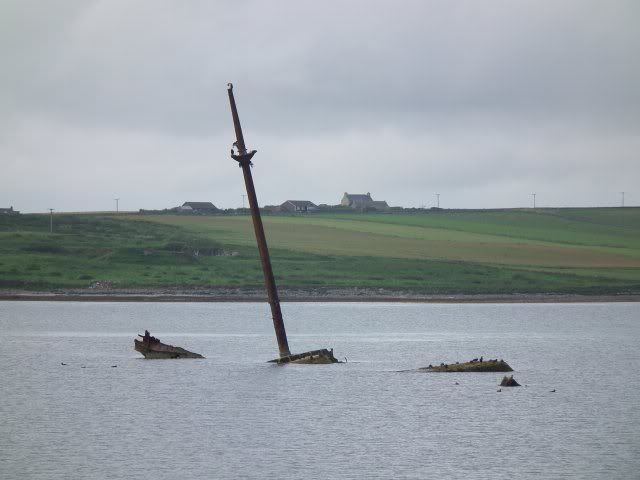 Blockships still there, our own ships sunk to (unsuccessfully) stop enemy U-boats getting into Scapa Flow
Or unwanted rail cars
Churchill Barrier No. 3, Glimps Holm - Burray
Blockship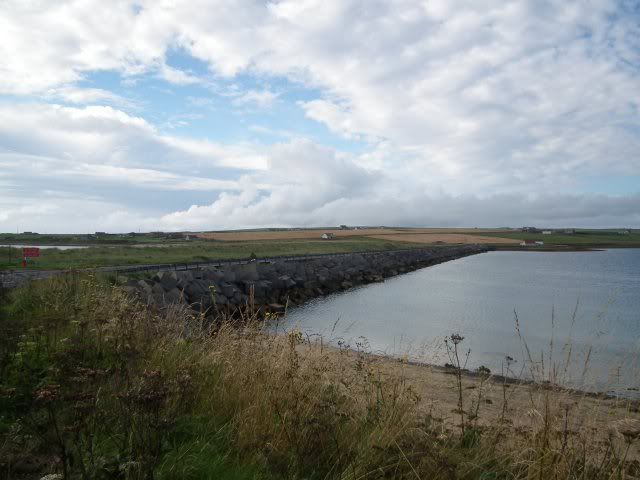 Churchill Barrier No. 4, Burray – South Ronaldsay
Pentland Ferries
MV Pentalina,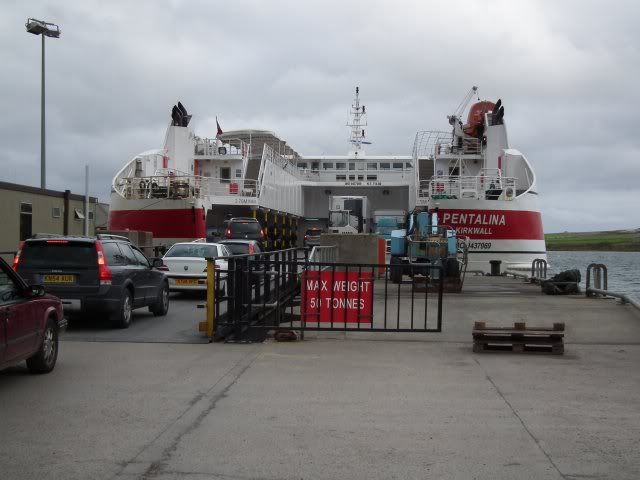 ....St. Margaret's Hope – Gills Bay
Ackergill Tower, Caithness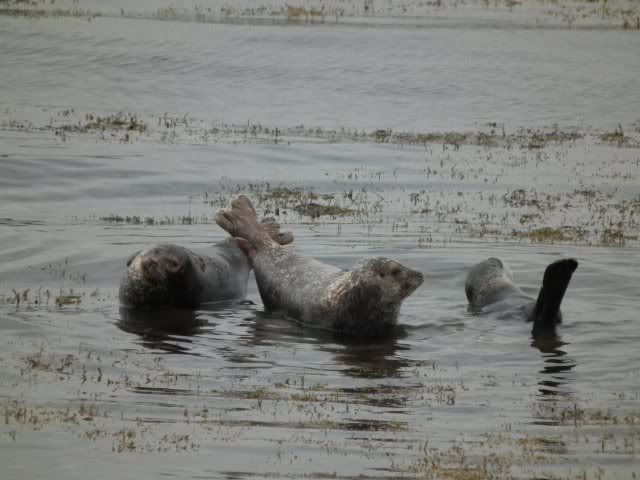 Cromarty Firth

Udale Bay wild-camping on the Black Isle, Ross & Cromarty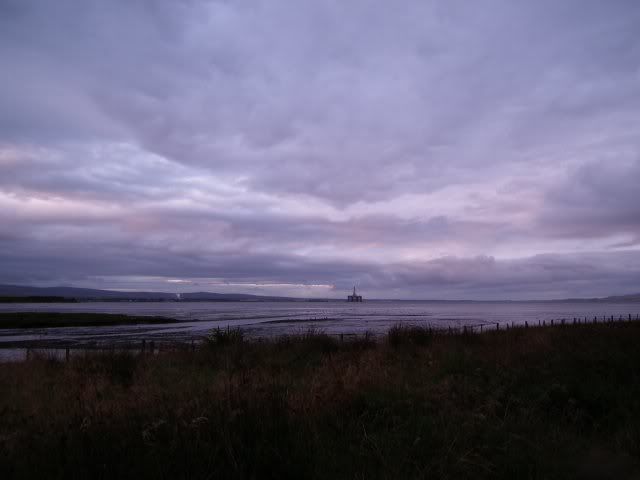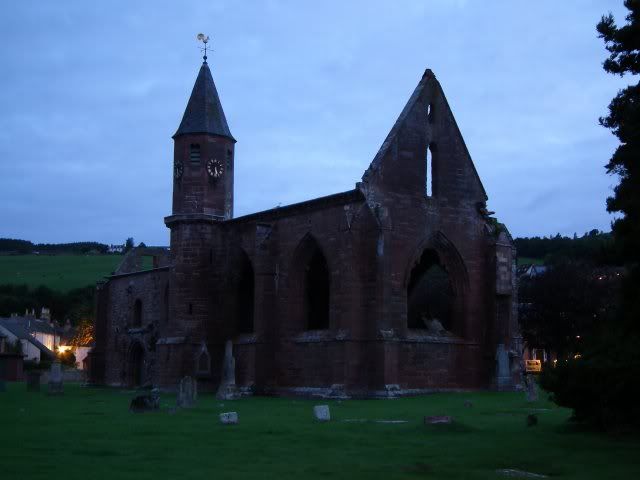 Fortrose Cathedral, Ross & Cromarty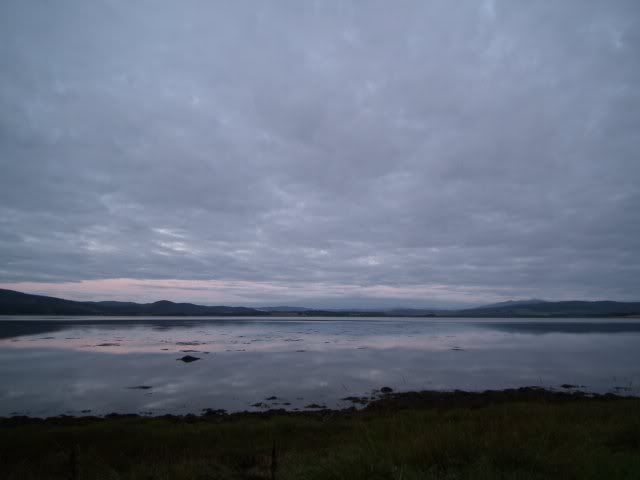 Beauly Firth, Ross & Cromarty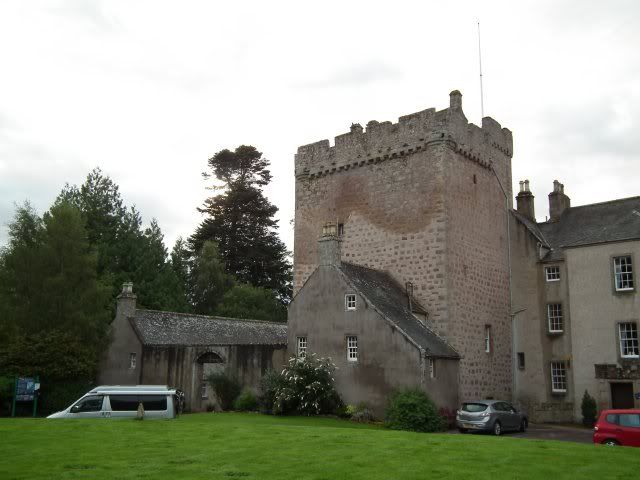 Kilravock castle, Nairnshire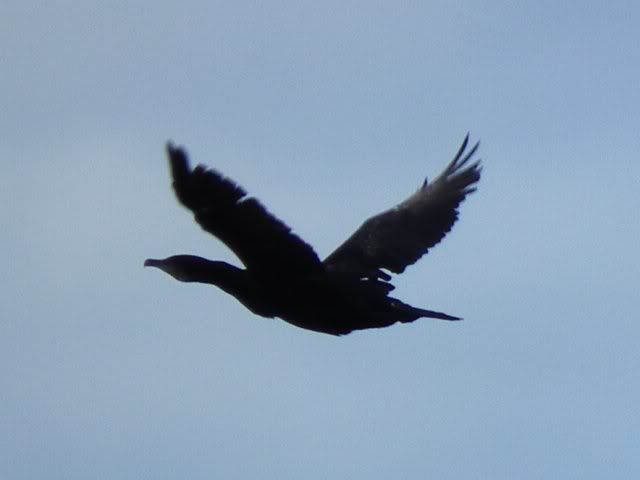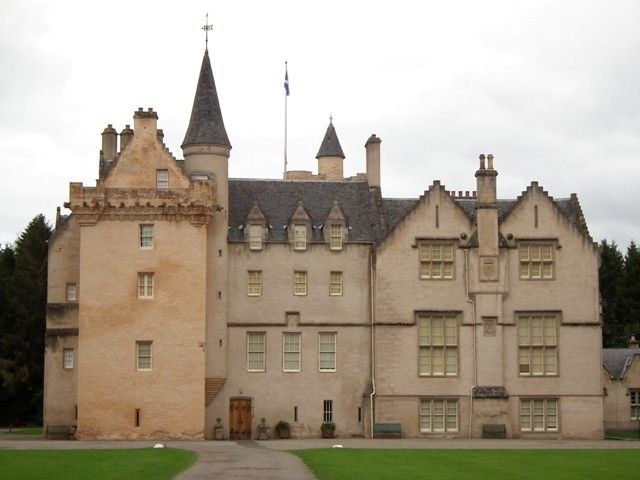 Brodie castle, Morayshire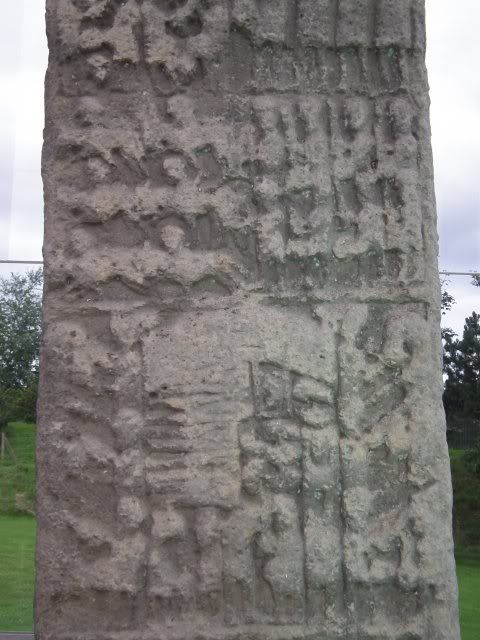 Sueno's stone, Morayshire – at 6.5 m high the largest Pictish stone there is
Elgin Cathedral, Morayshire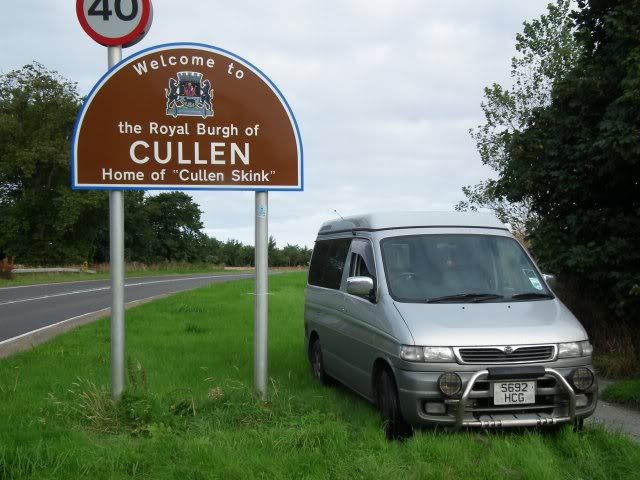 Fish soup anyone?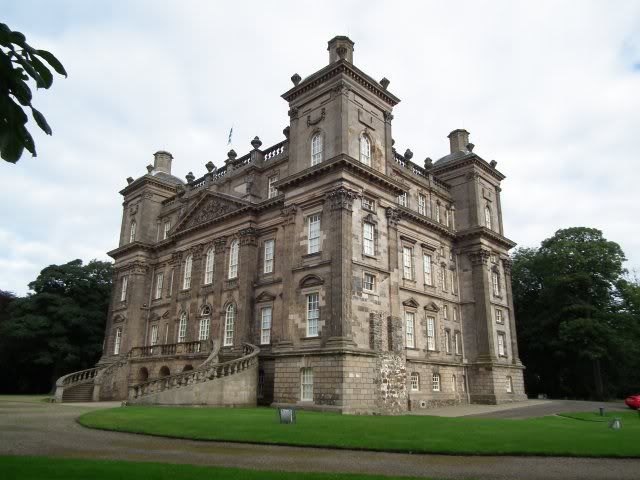 Duff House, Banffshire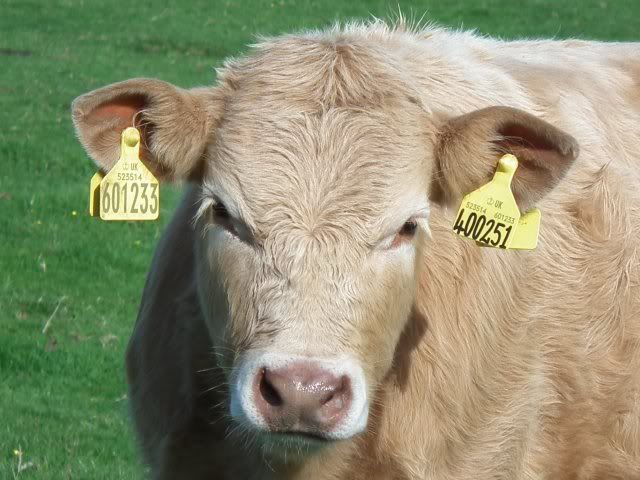 Ear rings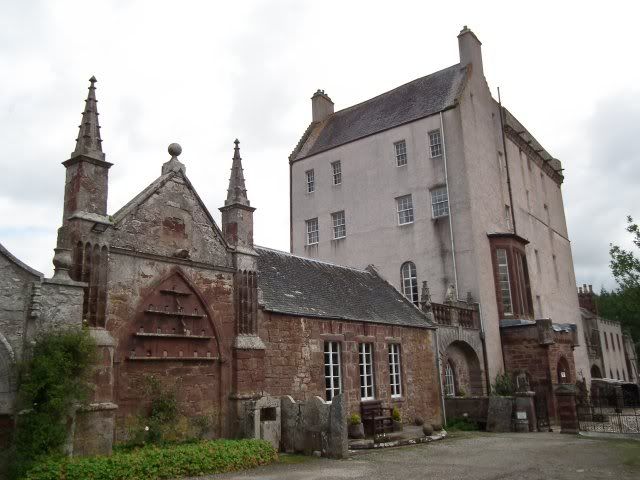 Delgatie castle, Aberdeenshire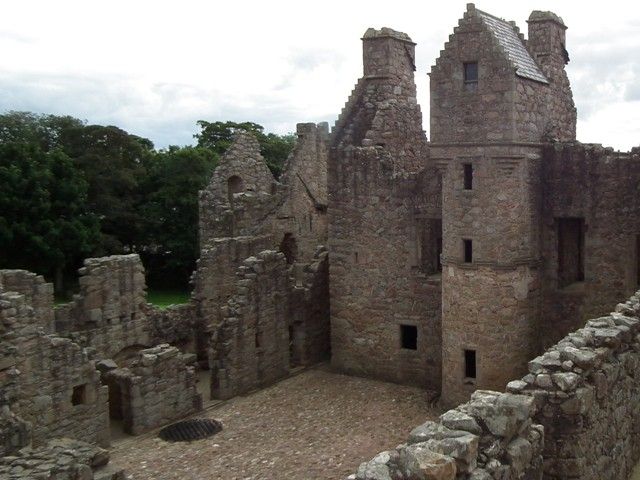 Tolquhon castle, Aberdeenshire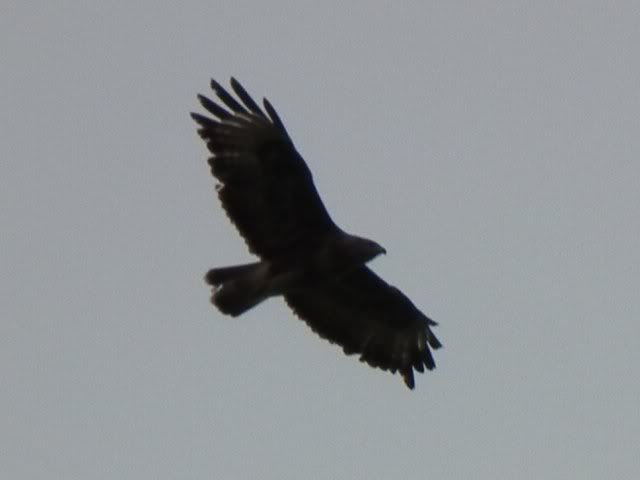 Loanhead of Daviot, Aberdeenshire
Five tanks of diesel later, back home with tales of dreary business meetings and dodgy TraveLodges